About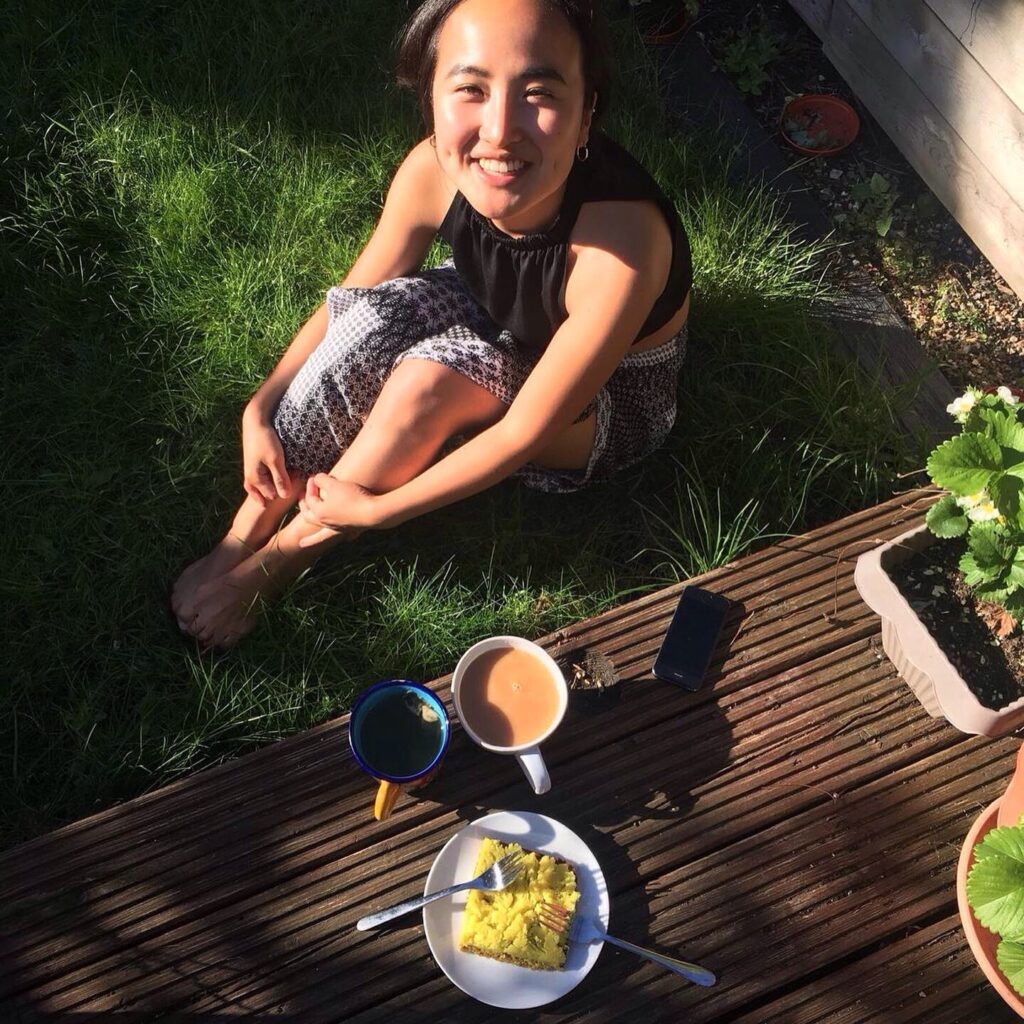 Hello dear friends!
Thanks for visiting my website 🙏 My name is Chohee Jung and I am the founder, chef and editor of The Little Veggie Korean.
The Little Veggie Korean is where I share vegan recipes including vegan Korean foods and write reviews of vegan foods and products. Also, I'd like to share some of my life experiences and thoughts with you.
The Little Veggie Korean was created from a kitchen in a lovely shared house in London. In 2017, I flew to the UK to experience something new. Luckily and thankfully I met the loveliest people as housemates. My housemates were all vegetarians and vegans and most days we shared our meals together. I truly loved the time cooking with them and sharing meals together.
Sometimes I wanted to introduce some of my country's foods that I used to love. But I wasn't confident cooking at that time and wasn't sure how to make them as vegan. But my friends were very supportive. They taught me which ingredients I could use instead and they loved my food even if it turned out not quite as I expected.
However, finding the way to veganise the Korean foods was surprisingly easy. It's easier than you think if you're familiar with some replacements for meat and dairy ingredients and open your mind to become a little bit more creative. They are as delicious and satisfying as the original food. Most importantly you can enjoy whatever you cook without harming other living beings.
I want The Little Veggie Korean to be a supportive place where you can come and get useful and helpful information and support as my friends did for me.
The Little Veggie Korean will :
help you to be familiar with delicious Korean foods (Vegan & Veggie)
share lots of tasty vegan recipes with you to make your vegan & veggie life more colourful and flavourful
review vegan cafes / restaurants and products from all around the world
share life experiences and thoughts about Mother Earth, living-beings, Climate Change and so on.
For those who have just started making little changes in their food habits, or have curiosity about what vegan food is like, or just want to try some different kinds of recipes: this is the right place for you 😊
I hope you enjoy cooking with The Little Veggie Korean 🙏🌻

Chohee Jung