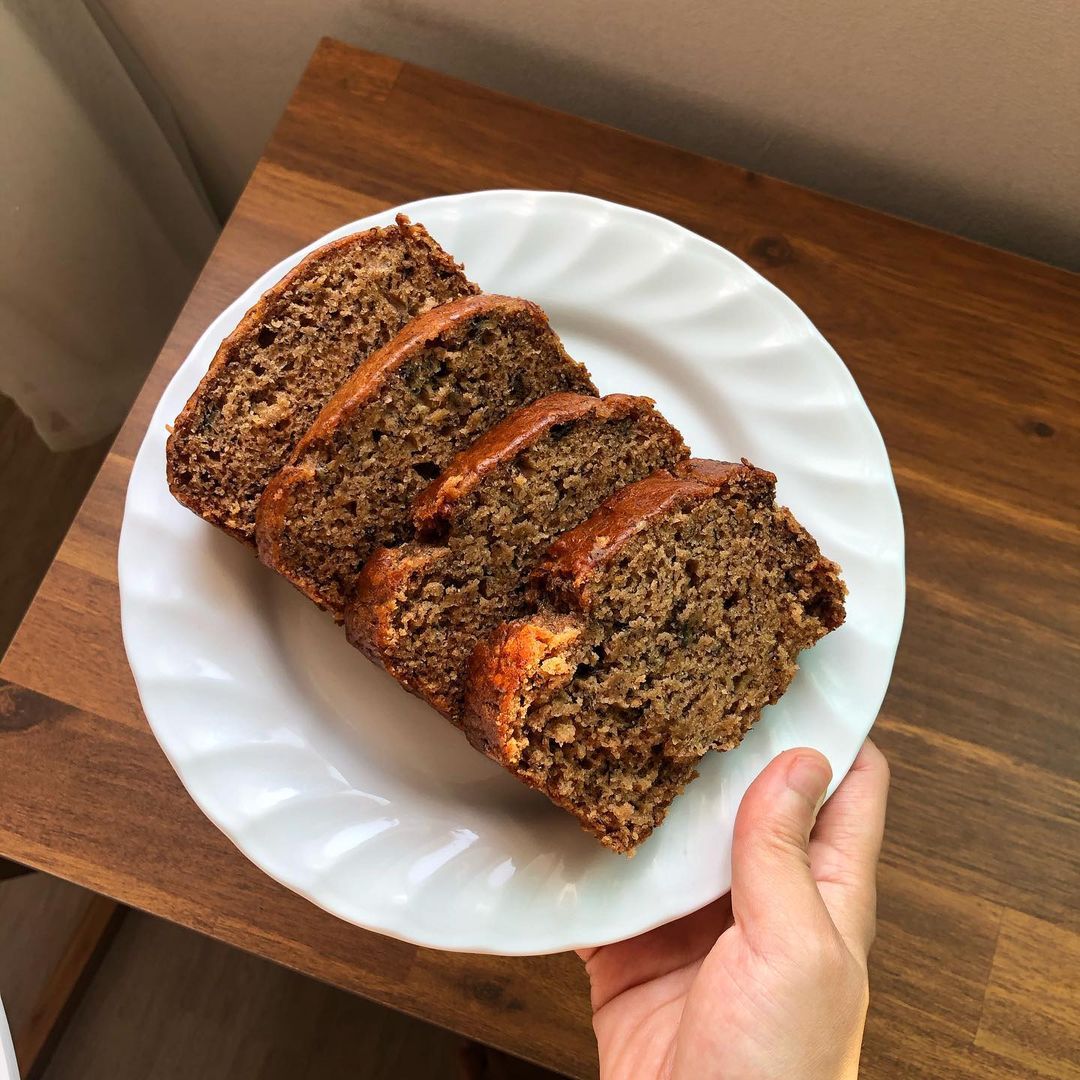 My new habit: Vegan Baking.
When I have moved into my first house, my brother has bought me an oven as a present. Since then baking has become one of my favourite things to do on the weekend.

I have baked the Olive Ciabatta, Vegan lemon cheesecake, Cookies, and Brownies. After many tries, there was one thing I have learned. That was when I start learning something new, it is better to start from something small and easy. In that way, I can understand how it works slowly and steadily. And from trying something easy and simple I wouldn't get too disappointed with my results and would be able to keep my interest and passion to keep ongoing.

There are hundreds and thousands of fancy vegan cakes and bread recipes out there. And they sound like very easy and simple so I thought it wouldn't be a big deal. But the results were often turned out not as nice as the picture I saw online. And the progress also often got me painful messy after all. I did not think about that how much time and effort people would put into their works to make their amazing vegan cakes and bread.
But if you are a beginner of baking like me don't worry. This cinnamon Banana Bread is the one that has helped me not give up and keep practising baking! 🍌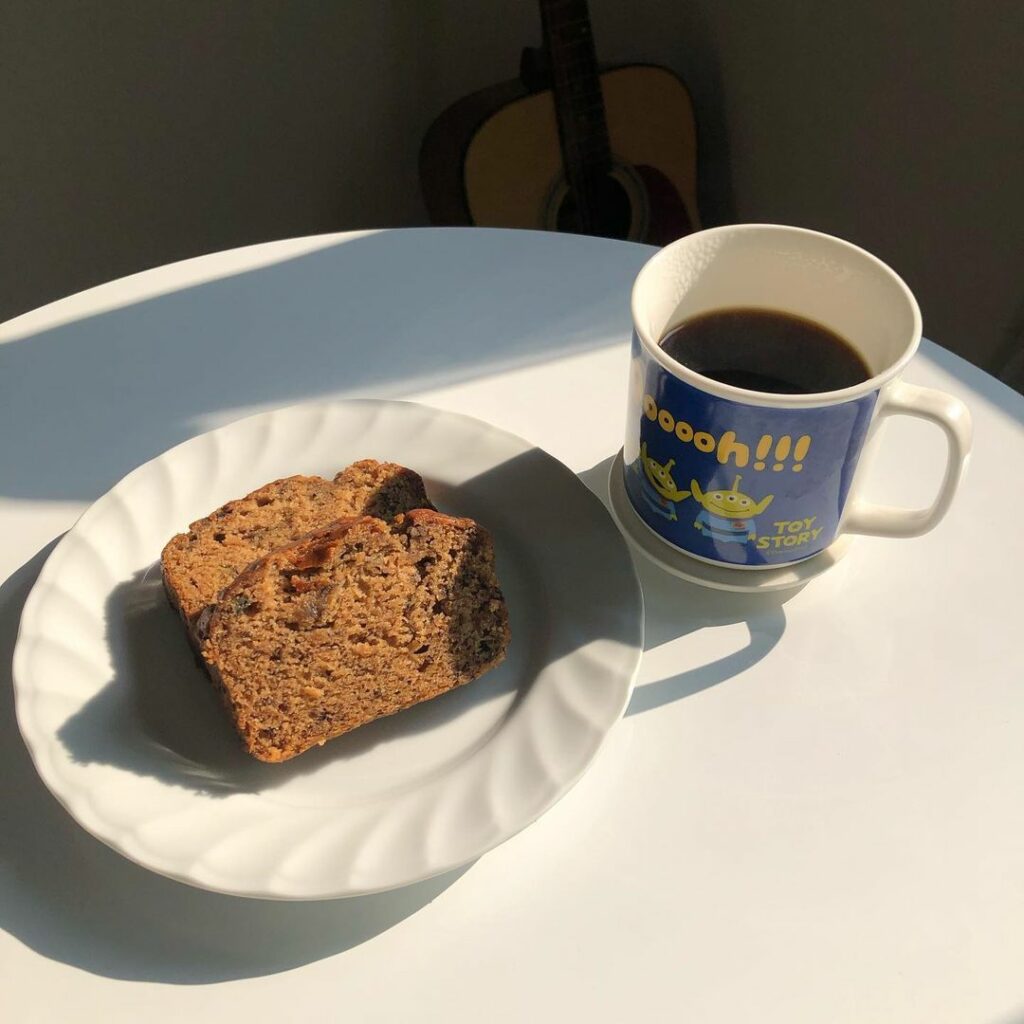 This Cinnamon Banana Bread is so simple and easy. Anyone can make it. More importantly, it is so gooood! 🙉💛
Ingredients
1/4 and 2 cups flour
1 tsp baking soda
1 tsp baking powder
1 tsp salt 🧂
1 tsp cinnamon powder
1 cup brown sugar
2 bananas mashed
1 tbsp lemon juice 🍋
1/2 cup vegetable oil
1/2 cup plant-based milk 🥛
How to bake 👩🏽‍🍳
preheat the oven to 180 degree
Peel and mash two bananas in a big bowl
Add lemon juice, oil, and plant-based milk (I used soy milk and it worked very well)
Mix all the liquid ingredients gently and set them aside
In a separate bowl add all the dry ingredients and combine them well
Add the combined dry ingredients to the liquid ingredients and mix well with a spatula until the batter became nice brown color and thick
Transfer the banana bread batter into the cooking tray and bake for 45 minutes
After it's done cool it down for a bit and enjoy with your loved ones with a cup of coffee or tea whatever you like! ☕️💛
I hope you enjoy baking this easy cinnamon banana bread and it encourages you to keep practising more joyfully 👩🏽‍🍳💛
Recipe
Preheat the oven to 180 degree
Peel and mash two bananas in a big bowl
Add lemon juice, oil, and plant-based milk (I used soy milk and it worked very well)
Mix all the liquid ingredients gently and set them aside
In a separate bowl add all the dry ingredients and combine them well
Add the combined dry ingredients to the liquid ingredients and mix well with a spatula until the batter became nice brown color and thick
Transfer the banana bread batter into the cooking tray and bake for 45 minutes
After it's done cool it down for a bit and enjoy with your loved ones with a cup of coffee or tea whatever you like! ☕️💛