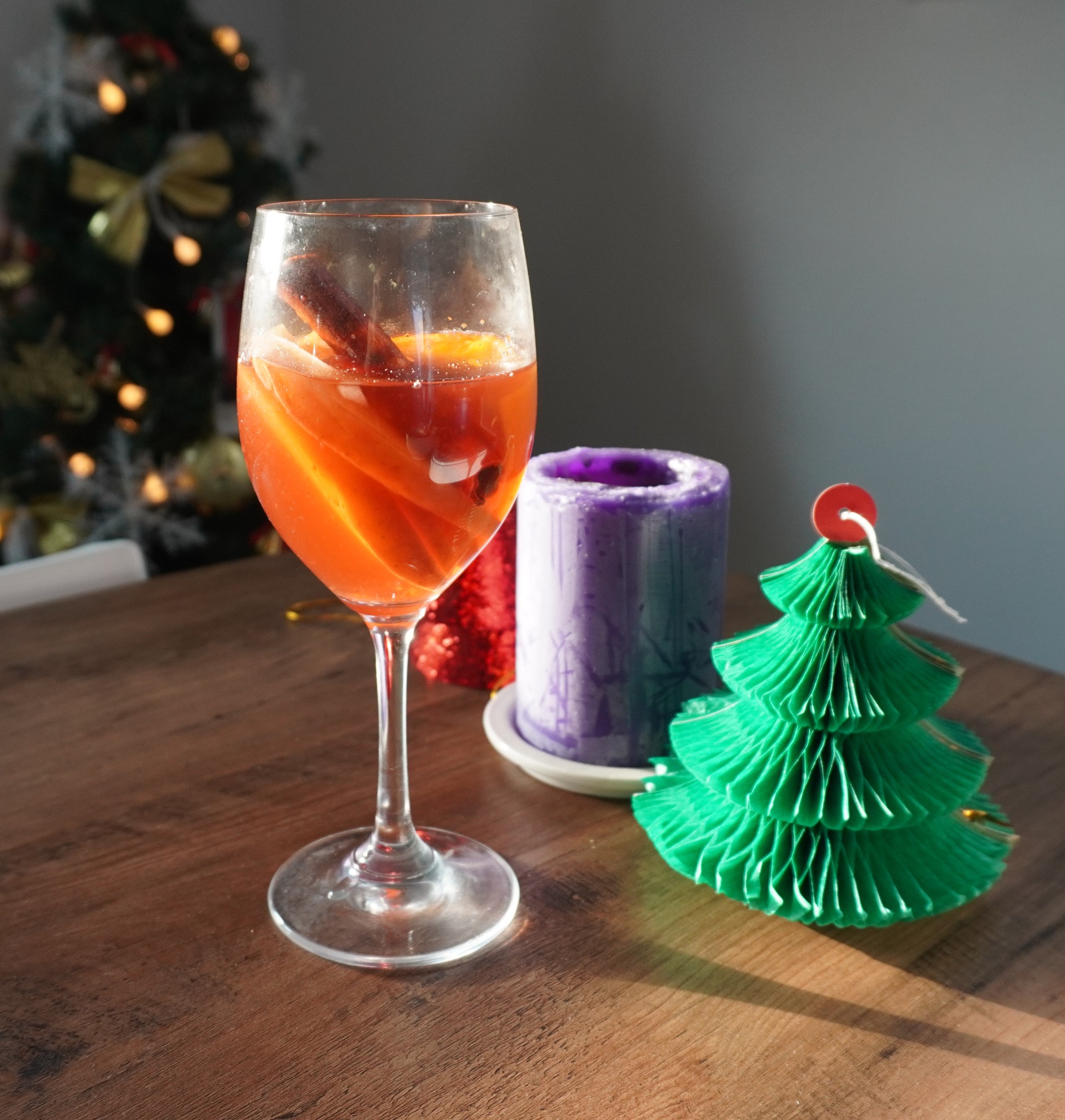 Mulled Cranberry Juice (몰드 크렌베리 쥬스)
Mulled Wine is one of the things that I can't think of Christmas without it. But this Christmas I would like to make a drink that everyone can enjoy together. For those who look for a recipe for non-alcoholic drinks, or had enough Mulled wine already and want to try something healthier, my Mulled Cranberry Juice is for you! 🍷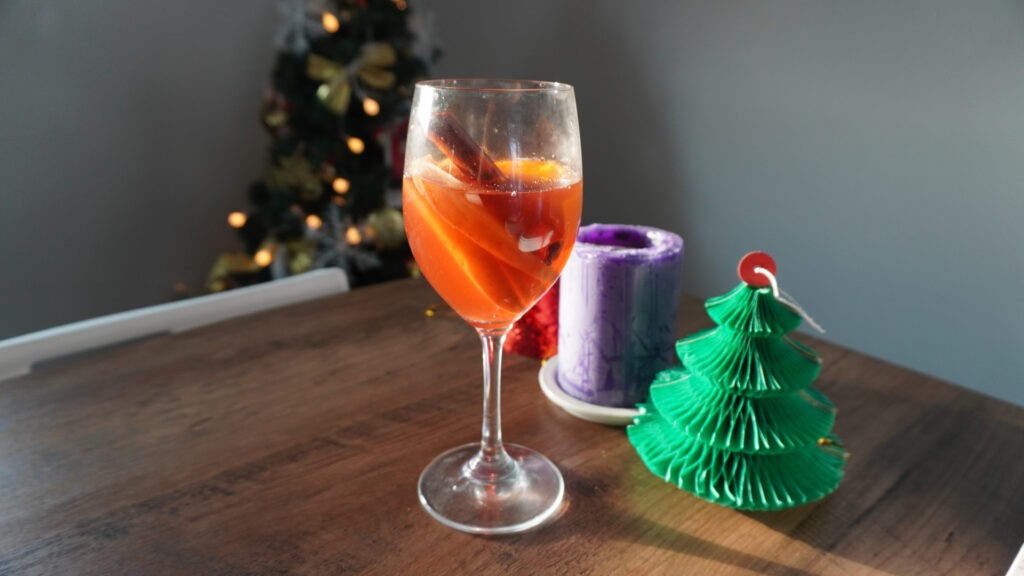 Mulled Wine and Christmas Season
The first time I have tried mulled wine was when I went ice-skating during the Christmas season in London. I loved so much the festive, warm, spiced mulled wine. Since then making mulled wine has become my favourite thing for welcoming winter and the new Christmas season.
Christmas in South Korea
Christmas is called SeongTanJeoll(성탄절) in Korean. It has been introduced in 1896 by the first private newspaper 'Independent Newspaper; 독립신문' to Korean people. And some American missionaries had invited Korean church members and introduced and celebrated Christmas together. This is the beginning of Korean Christmas.
I think it is slightly different what Christmas time means to Korean with some other countries such as North America or Europe. Christmas in Korea is a national holiday. But unlike Sellal(Korean New Year) or Chusek(Korean Thanks Giving), people are not particularly trying to go back to their home town and spend time with their family. It is more like spending time with their partners or friends like Valentine's Day.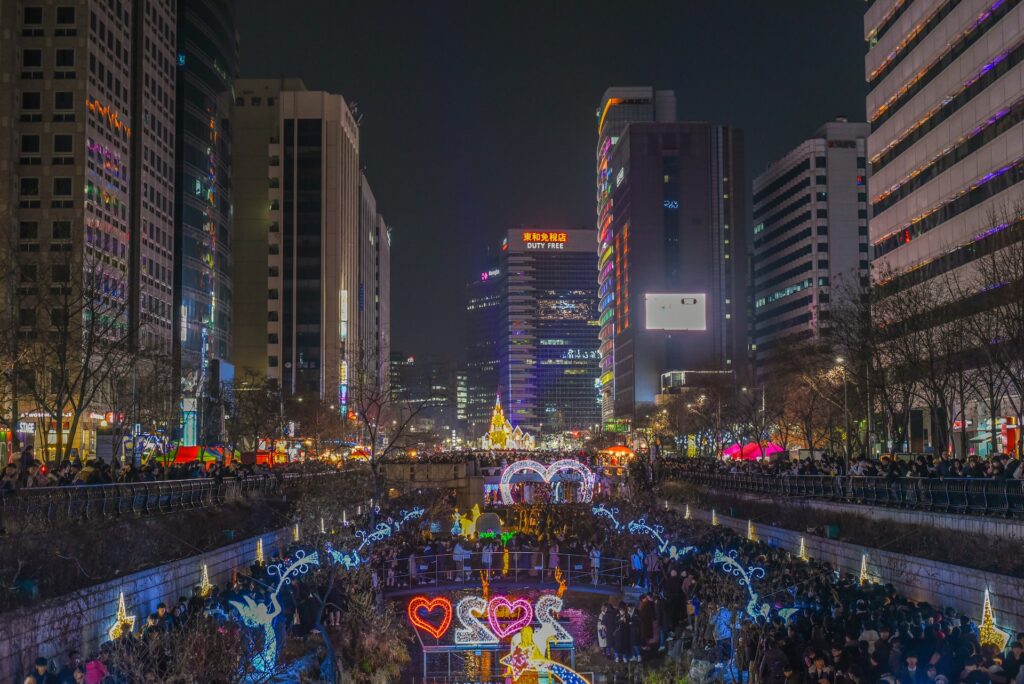 What people eat during Christmas season in South Korean
We don't have specific Christmas Food such as nut roast in the U.K. Instead, people often go out for dinner with their loved ones and celebrate Christmas time with a Christmas cake that is decorated with a lot of Christmassy stuff.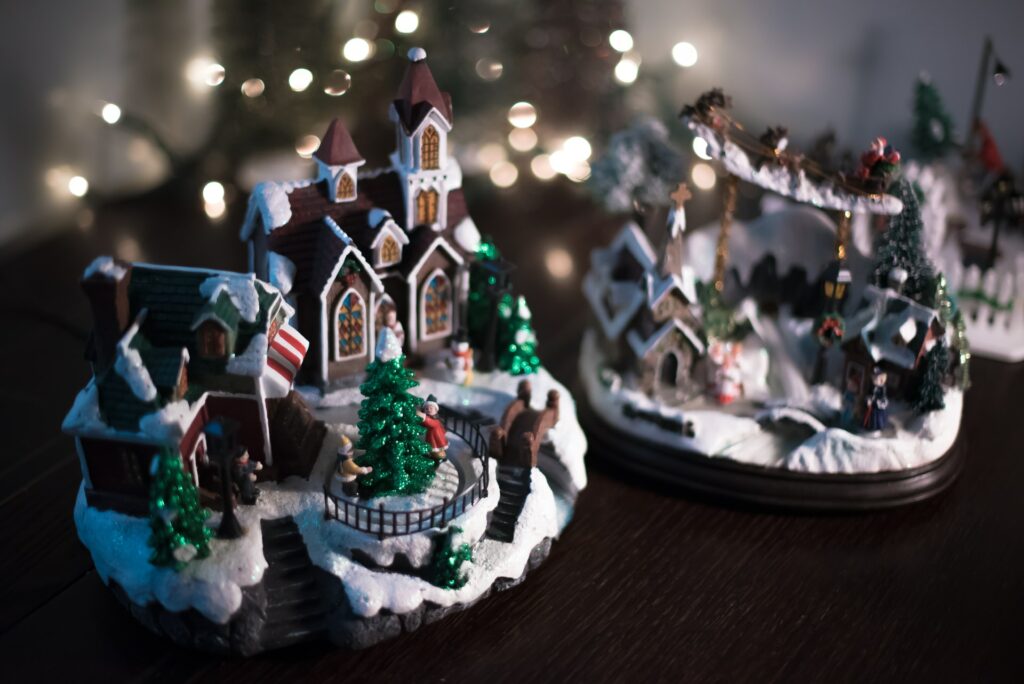 My Christmas in South Korea
Before I got married to Justin, I also used to spend Christmas time more with friends than family. We didn't even have a Christmas tree in our home. However, since I got married to Justin we decided to prepare Christmas dinner or lunch in our home and invite my family and celebrate Christmas together. I understood that how important Christmas is in his culture. He has always been celebrating Christmas with his family with lots of delicious Christmas food in a festive, cosy and Christmassy environment. Also, I love Christmas too! 🎅🏻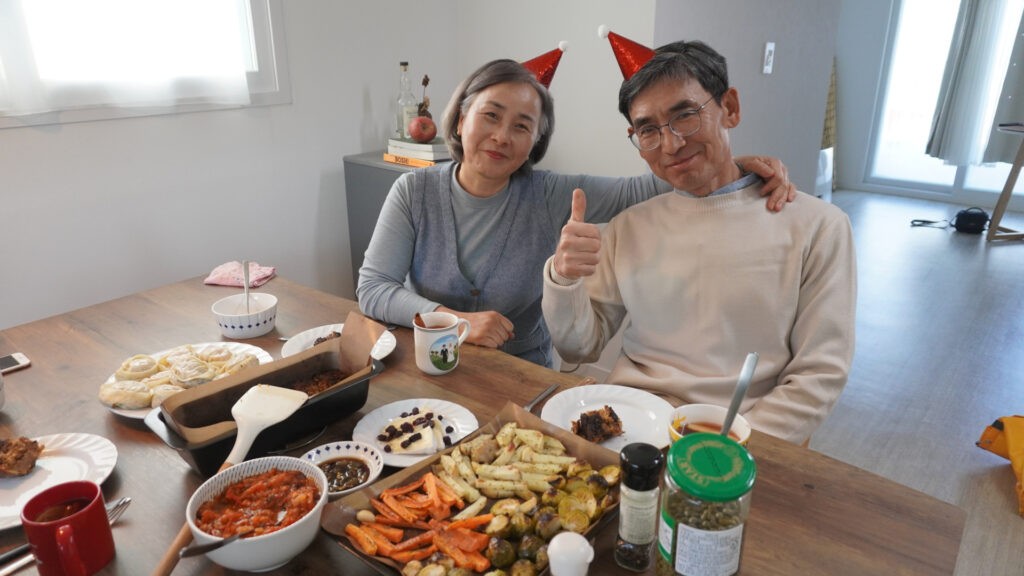 Later it turned out that my parents are the ones who love the Christmas party the most. As I remember, I don't think I ever bought them Christmas presents. So they were like children who got lots of Christmas presents from their parents for the first time. I love so much seeing my parents laughing and being so happy like children 🎁.
Since my parents are driving back home after the Christmas party, I prepared the mulled Cranberry Juice for them.
This drink doesn't necessarily have to be enjoyed only Christmas season. During the winter season, you can always make and enjoy the warm, cosy and festive drink for yourself and your loved ones.
Ingredients
750ml Organic Cranberry Juice 🍷
2 tangerine sliced (You can use an orange instead)
1 Apple thinly sliced
2 Star anise
1 tsp black pepper corns
1 15cm cinnamon stick snap in half
2 tbsp sugar
How to Cook
Rinse the tangerines and apple in the water throughly
Cut the top of the tangerines slice them
Seed the apple and slice them thinly
Place the sliced fruit into the pot
Add the pepper corns, star anise, cinnamon stick
Pour the organic cranberry juice
Add the sugar
Simmer gently over low heat for 20 min
Serve warm and garnish with the fruit slices and cinnamon sticks 🍷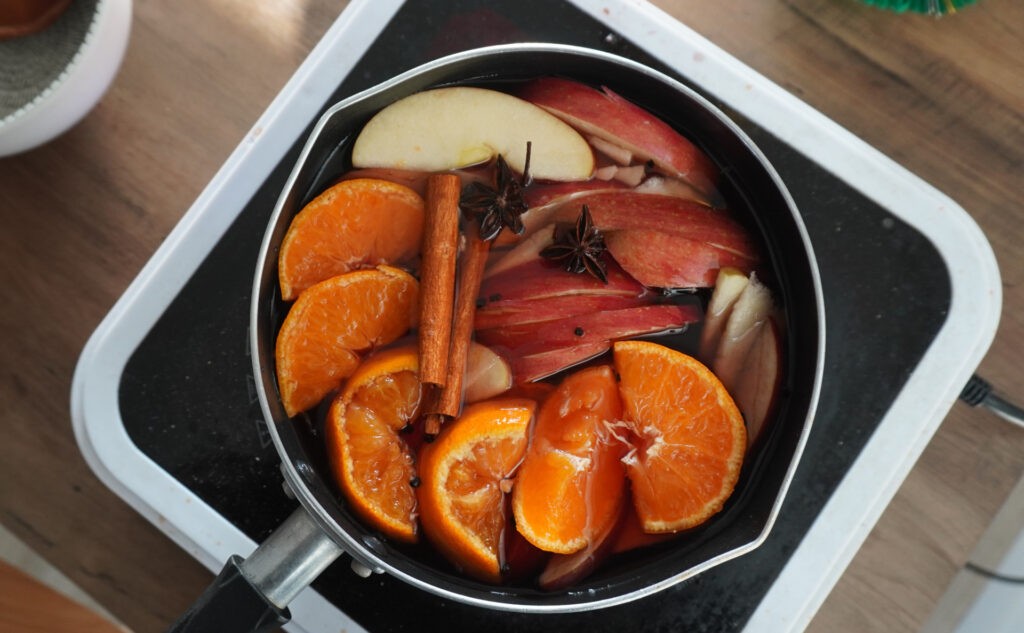 Enjoy your Christmas with your family and friends! Happy Christmas! 🥳🍷
Recipe
Rinse the tangerines and apple in the water throughly
Cut the top of the tangerines slice them
Seed the apple and slice them thinly
Place the sliced fruit into the pot
Add the pepper corns, star anise, cinnamon stick
Pour the organic cranberry juice
Add the sugar
Simmer gently over low heat for 20 min
Serve warm and garnish with the fruit slices and cinnamon sticks 🍷