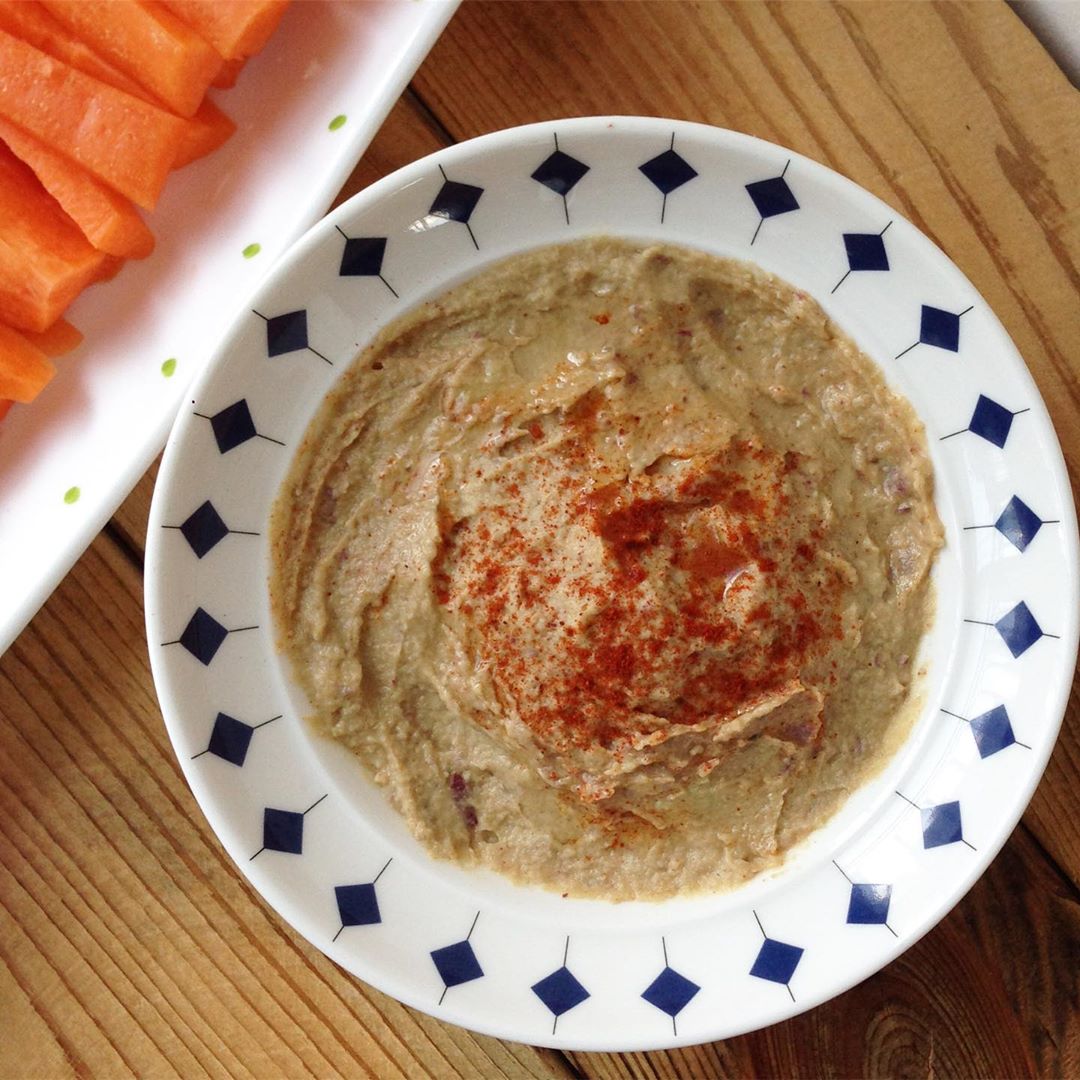 Hello beautiful!
When I got up in the morning I've been watching 4 hummus recipe videos and I was desperate to make and taste it. But unfortunately it's hard to find canned chickpea in where I live and I couldn't be bother to cook dried chickpea.. soaking the chickpeas overnight and cooking the day after is too much hustle for the little lazy veggie 😩 So what I've decided to do was using sweet potatoes instead of chickpeas.
And guess what? It turned out SOOOOO good 🙈💛💛
If you've got bored of normal hummus(Oh well, not possible for me, though 😌) or want to try different kinds of hummus or you have so many sweet potatoes then this recipe is for you!

Ingredient 🍠
3 little sweet potatoes boiled until soft
1 and half tbsp garlic minced
3 tbsp tahini
1 tbsp olive oil
1 tbsp grounded cumin
Pinch of salt and pepper
1 tsp smoked paprika
Half cup of water
A lemon
How to cook 👩🏽‍🍳
Bring the water to a boil
Dice the sweet potatoes into small pieces and put them in the boiling water
Once they become soft remove the water and put them into the blender or food processor whatever you have ☺️
Add all the other ingredients
Blend them well
Taste a bit and you can adjust the ingredient as you like
Enjoy your sweet potato hummus and have a chill weekend 🙏
Recipe
Bring the water to a boil
Dice the sweet potatoes into small pieces and put them in the boiling water
Once they become soft remove the water and put them into the blender or food processor whatever you have ☺️
Add all the other ingredients
Blend them well
Taste a bit and you can adjust the ingredient as you like
Enjoy your sweet potato hummus and have a chill weekend 🙏