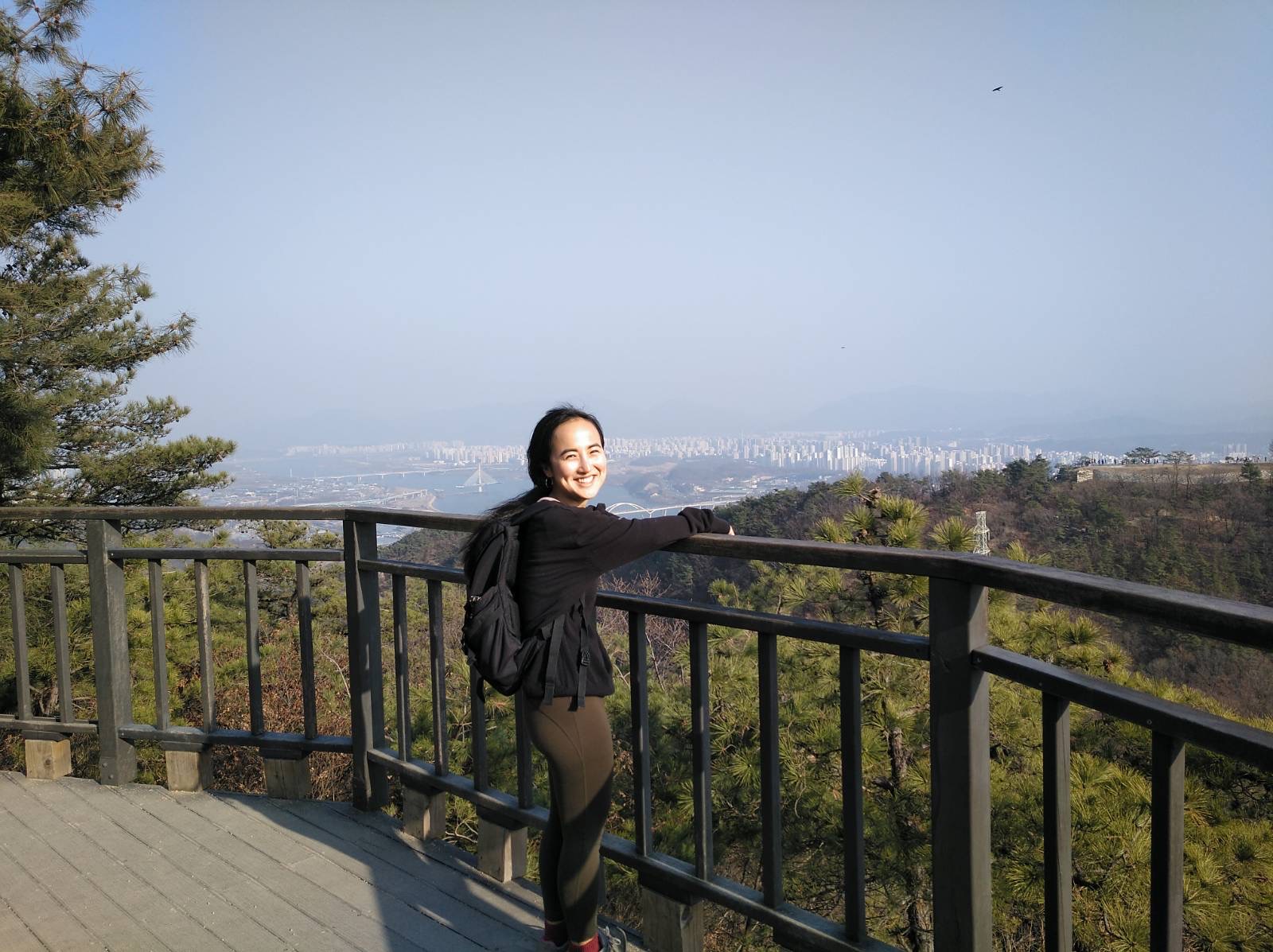 Introduction of the Seoul Trail (서울 둘레길)
The 157km-long Seoul Trail surrounding the city has eight courses. They contain stories about the history of Seoul, its culture, and its ecosystem. Visitors will find that the courses offer many things to experience and enjoy. The courses run through forests, along streams, and through villages. Visitors can rest at lounges and cafes along with the courses. They can learn about the country's history at olden-day temples and historical sites. The trails are easily accessible and formed mostly on gentle slopes, allowing for safe and convenient use.

Seoul Metropolitan Government
We decided to take up a challenge early this year and that is walking on the Seoul trails. The Seoul trail is 157km long, and it's divided into 8 courses. We've done 2 courses so far and already found so many hidden beautiful spots in Seoul. Walking the Seoul trail is one of the most suitable ways for those who love being in nature 🌳💛
As a person who lives in Seoul, I've faced many interesting sides of Seoul. Although it is the 21st largest city by population(9,806,000 people List of largest cities, wiki), still the city has lots of short or tall mountains in it. I love the fact that I can go hiking by 20 minutes of the metro journey and go for lunch at nice vegan restaurants nearby in Seoul.
Why we decided to walk on the Seoul Trail 🏃🏽‍♀️🏃‍♂️
Those who live in Seoul and like to go for a walk might have noticed there are some orange color arrows or ribbons on some strange places such as street lights or corners of some buildings and bridges.
From where we live which is in East Seoul, we often went for a walk along the mountains nearby. And we've noticed that there are some signs of the Seoul Trail. And later we found out the mountains are actually included in course 2 of the trail. That's how we found this trail and decided to take up the challenge.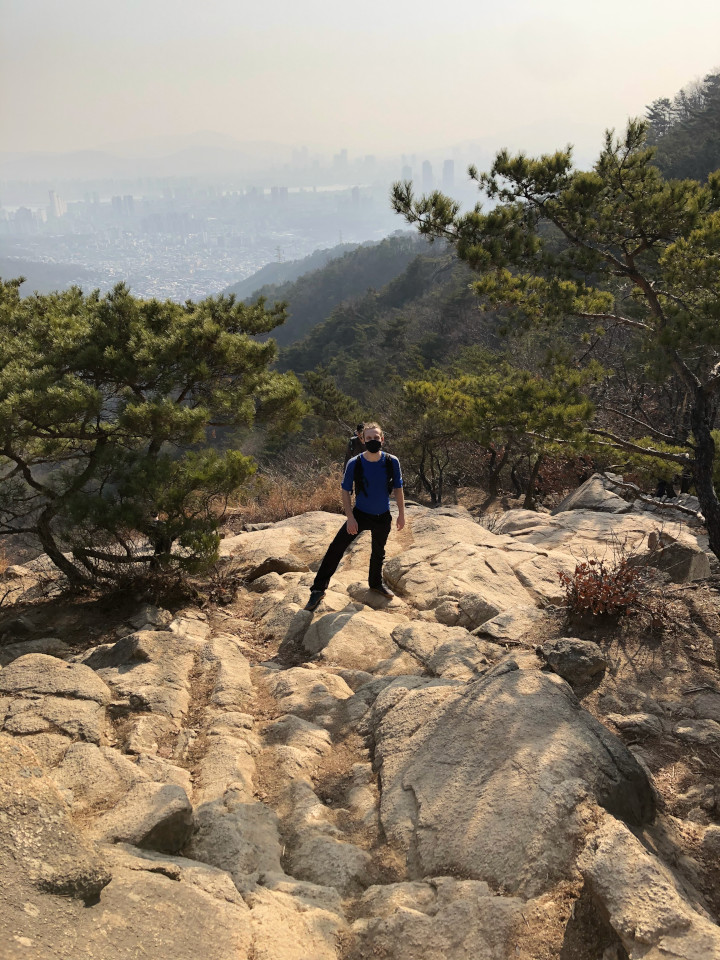 Where to start the Seoul Trail
For starting from course 1, we took the metro to Dobongsan station (line 7). I've hiked Dobongsan a few times already but didn't know that there is a big information center for the Seoul trail. Once you go there you can get the stamps books 🔖 (You're going to need this if you like to feel a little more achievement) and pamphlets about the Seoul trails.
The little joy, Stamps 📮
You will find the red stamp box on each course. There are usually at the beginning and the end of each course. If you're aiming to get the certificate of the Seoul trail like us, you will need to either get the stamps on your stamp book, take a selfie with the red stamp box or download the Seoul trail app and get the stamp with it.
The Seoul Trail Course 1 and 2
The first two courses are on the east side of Seoul. Course 1 starts from Dobongsan station and walks along Suraksan and Buramsan. And course 2 includes Mangwoosan and Achasan. Both courses are mostly mountain paths. But not like hiking, the trail paths are usually at the edge of the mountains.
Course 1 is 18.4km long and as the website of the Seoul trail says it's 'Advanced' level. While walking the first course, I found that I wasn't properly ready for long-distance walking. I wore very light running shoes and my body wasn't trained enough. After 14km, I could feel my legs are sore and my soles are hurting. So Justin and I decided to stop a bit earlier.
Although the Seoul trail is divided into 8 courses, each course is also divided into 2 or 3 small sections (And each session has the stamp too!). Usually, there is a train station nearby the ending point of course. So if finishing one course in a day is too much for you then you can stop and start again later from the small session instead. 😉
So for course 2, we went back to where we finished earlier last time and walked a bit more. For me, the courses were quite challenging but also it was the best opportunity to enjoy the little mountains of Seoul and the beautiful mountain scenery of nature.
In the past, I used to think that Seoul is too busy and I need to go somewhere else to enjoy being in Nature. Ever since I started walking on the Seoul trail, I've learned that Nature is just around the corner but I didn't really try to see it properly. I am very grateful for the fact that we could enjoy the beautiful nature inside the city and very excited about how my perspective about Seoul would be changed after I finish this trail. 🥾🌳