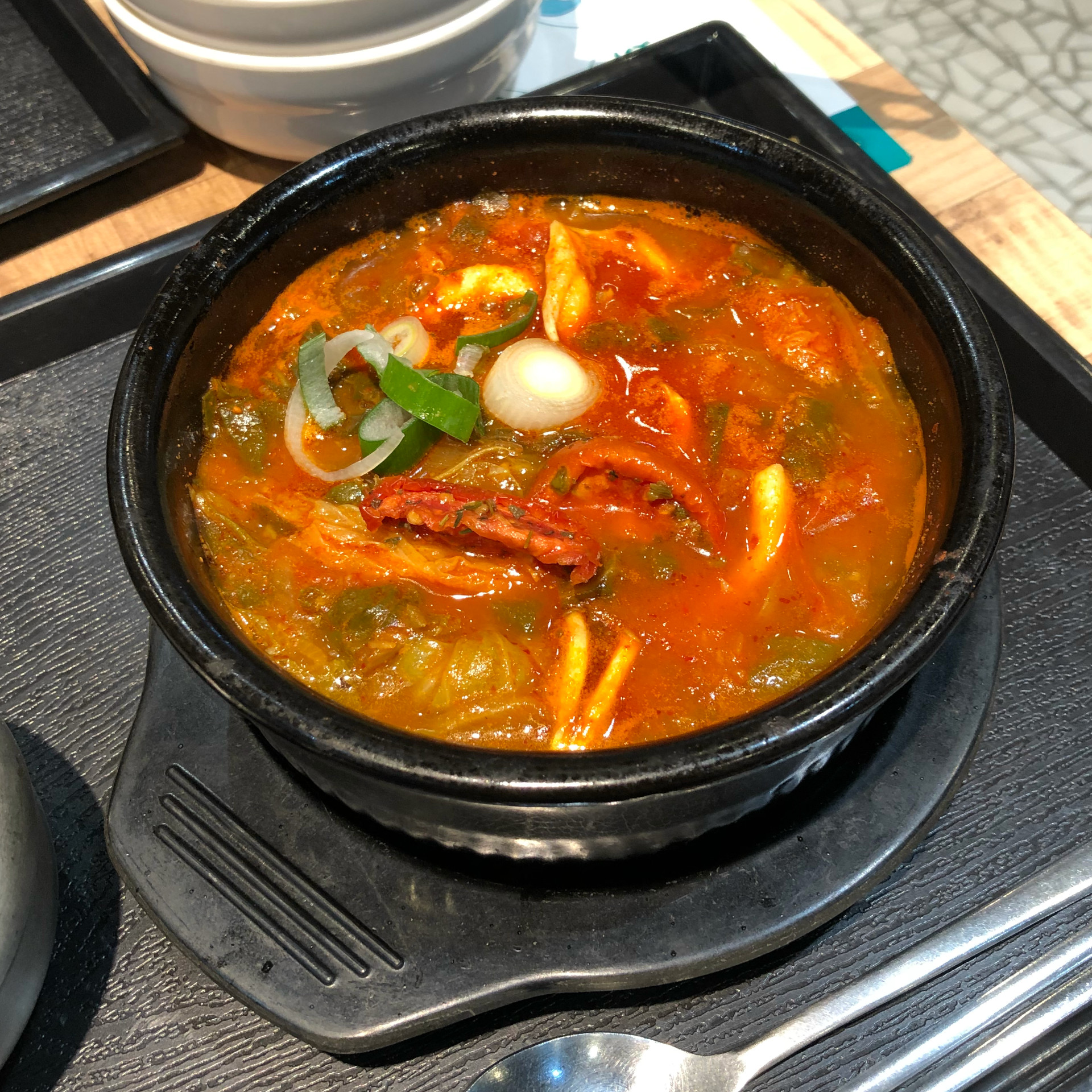 What is 'Hangover Soup(Haejangguk; 해장국)' ?
Have you ever experienced a terrible hangover that gives you headaches, drowsiness, and some unpleasant feeling? Me? Yes! I used to love going out with friends and drinking overnight. And often after the big party, I experienced all the things that I mentioned earlier. When people have a hangover or just after drinking quite a lot of alcohol, there is a food that people often eat in Korea. We call this soup 'Hangover soup'.
'Hangover Soup' is called 'Haejangguk(해장국)'. 'Heajang' means to soothe one's stomach. the Hangover soup (Haejang-guk) has many different forms. It usually consists of dried napa cabbage, vegetables, and meat in a hearty beef broth.
Zero Vegan, the Korean Vegan Restaurant 🍲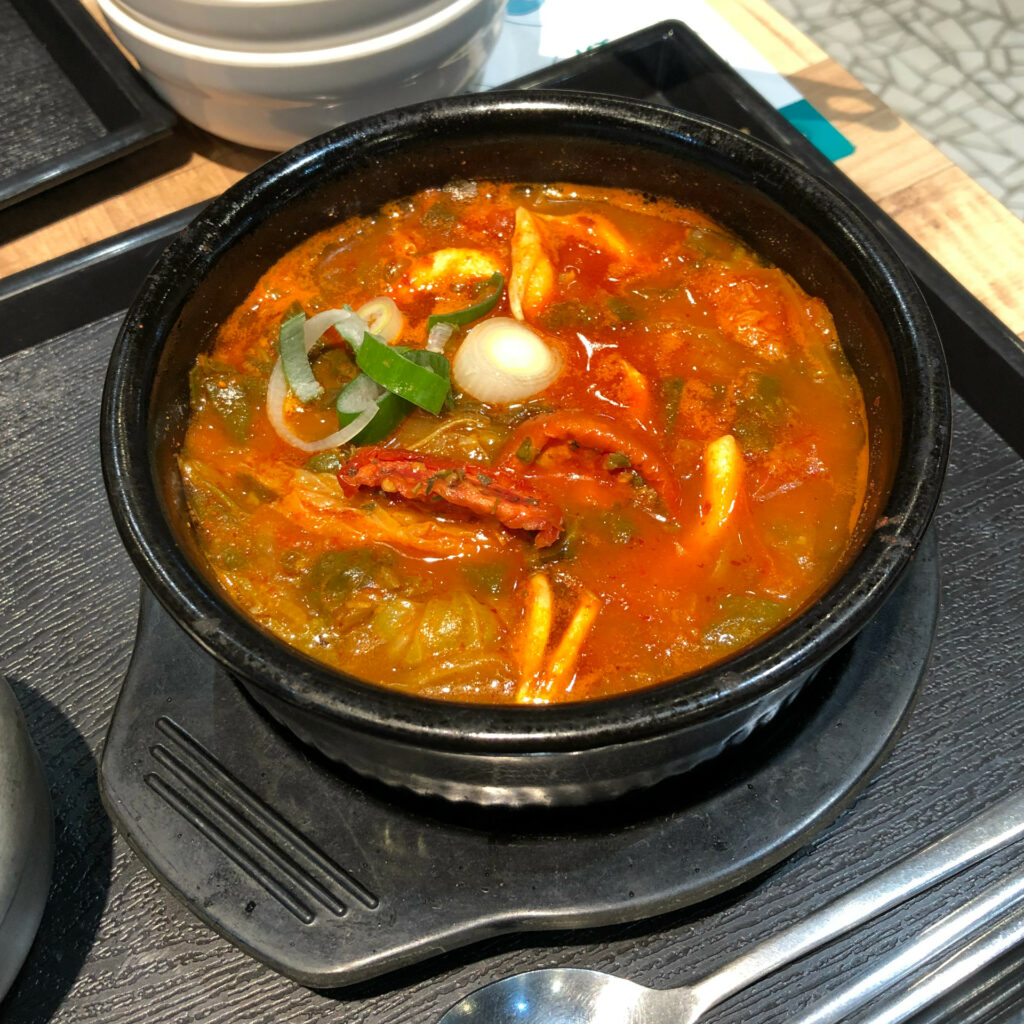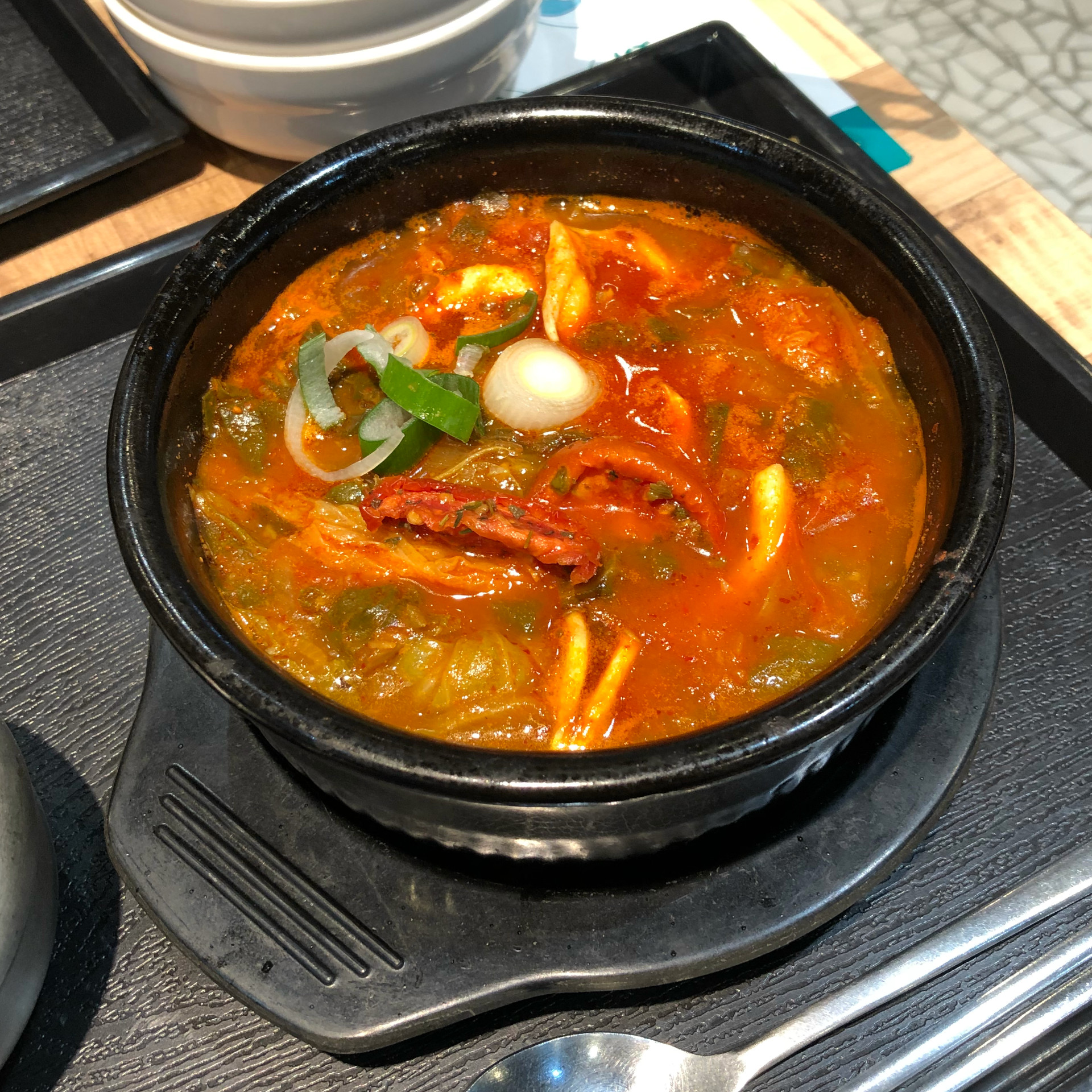 It was my second time visiting 'Zero Vegan'. The first time when I visited here, it was a pop-up store but it was already very popular with a few vegans in Korea. Zero Vegan is the first restaurant that has cooked the Hangover Soup as a vegan(they say their recipes are legally protected).
Before I visited Zero Vegan, I was very curious about how they can manage to make the Hangover Soup without meat since it's basically a beef broth soup. But they did, they really made it! I was very surprised by how similar the flavor is to the original hangover soup that I used to eat in the past. But the more amazing thing is that they didn't stop after making only the kind of hangover soup.
I've tried the most basic menu, 'vegetable hangover soup' and 'tomato hangover soup'. They come in the hot pot so that you can enjoy the food as warm. I think I liked the tomato hangover soup more since the sourness of the tomato made it more interesting. But honestly, they both were really nice 😊
Menu & price
Those who want to try some different types of hangover soup, also have a variety of options. 'Tomato hangover soup 🍅', 'Hericium Erinaceus soup 🍄', 'Spicy potato soup 🥔', 'Fried sweet and sour mushroom 🍄' and so on. The price is from 8,000won to 26,000won. But mostly up to 10,000won which is quite an affordable price for eating out in Seoul.
Also, it has a kiosk at the entrance so you can easily check their menus with pictures and order there. You can choose the saltiness and spiciness on the menu. When the food is ready the chef will call your number.
Location
The address is '240, Olympic-ro, Songpa-gu, Seoul, Republic of Korea'. Basically, you need to get off at Jamsil station. And you can also check here(Google Map). It was slightly confusing since there are many buildings that have a similar name which starts with 'Lotte'. If you found yourself ended up in 'Lotte Department store' (yes, I did), don't worry it's connected to 'Lotte Mart' on the first floor.
Where you can enjoy the true Korea food
As a veggie in Korea, I've been trying to veganise many Korean foods as much as I can. But when it's about going out with friends and family, I've sometimes felt a bit sad that there are still many limits that I could enjoy Korean foods. Recently we have had quite many vegan restaurants in Seoul but still, most of the menus are quite limited such as 'Bibimbap'(I love it, though). And that's why I am very happy to have Zero Vegan so that I can enjoy more variety of Korean foods not only 'Bibimbap'.
The Hangover soup comes with a bowl of white rice like most common Korea restaurants do. And there is a self-service bar which has some side dishes and species you can enjoy freely. There I truly recommend you to add a little bit of the grounded sesame seeds in yourself. It will boots the flavor so much better even though it's already very good.
The environment of the restaurant is very practical, no fancy or romantic at all. But I am 100% happy to go back to Zero vegan again for the affordable and very delicious food. And I'd love to support vegan restaurants as much as I can possibly do. 👩🏽‍🍳