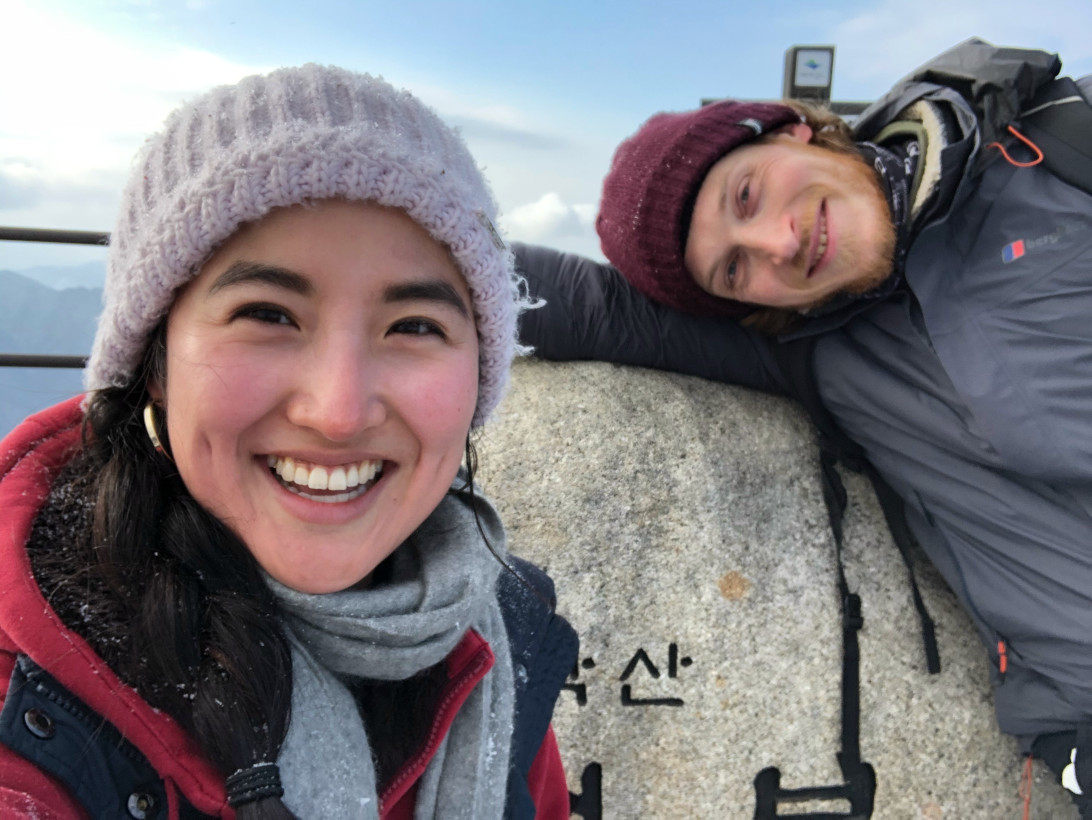 Hiking Woraksan National Park 🏔
2021.1.1 – The first day of the year,
Justin and I decided to go on a hike to a national park, Woraksan in Chungju-si. Woraksan is a major mountain of the Sobeak mountain range in South Korea. The mountain's highest peak which is 1,094m.
It was not as convenient as Seoul to use public transportation in Chungju because the buses didn't come very often(So you can see lots of taxis driving around aimlessly to find the tourists). And the timetable that was attached inside the bus stops was not clear enough to understand. Somehow we managed to take the bus no.222. About an hour later we got to the beginning of the hiking trail in Woraksan.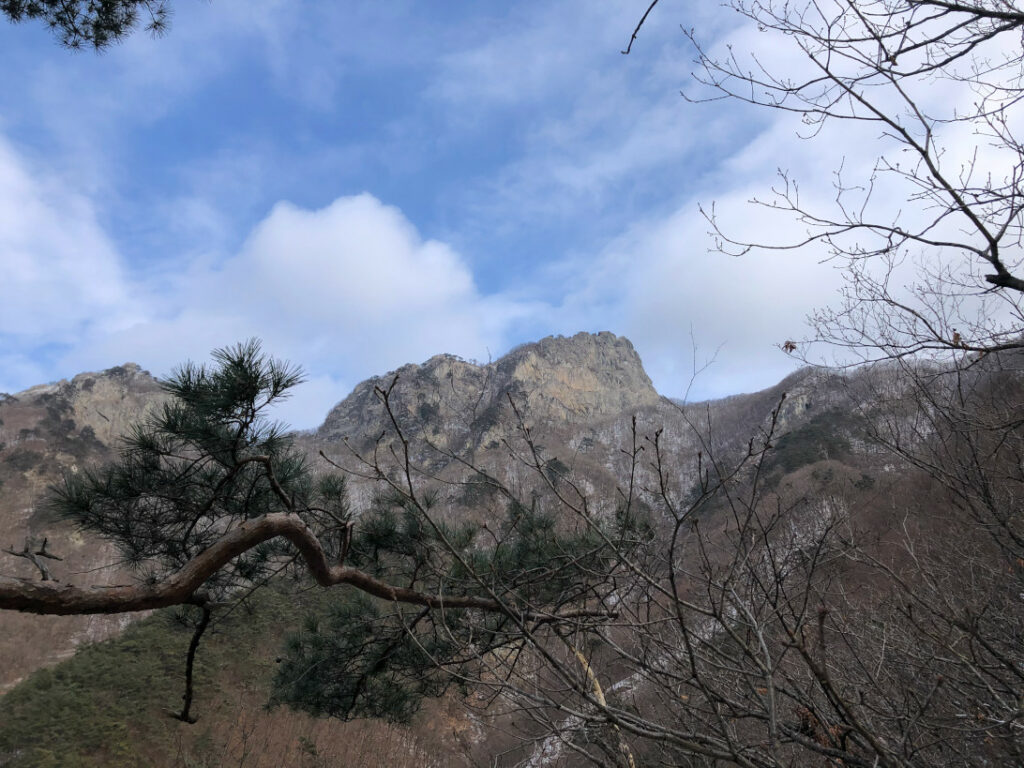 Not like the other national parks in S.Korea, at the beginning of the hiking trail doesn't have lots of hiking gear shops or restaurants. Since I got used to seeing that environment I felt a bit like something was missing. But soon found out how nice to start our hiking quietly. The mountain is what we only need to hike! 🏔
The mountain was mostly covered with snow. When we walked up sometimes the snow piled up to our calves. But generally, the mountain path wasn't as rough as I expected. Even though the way to the top was challenging but still very joyful and relaxing. Maybe because we've hiked quite a few times in snowy mountains before.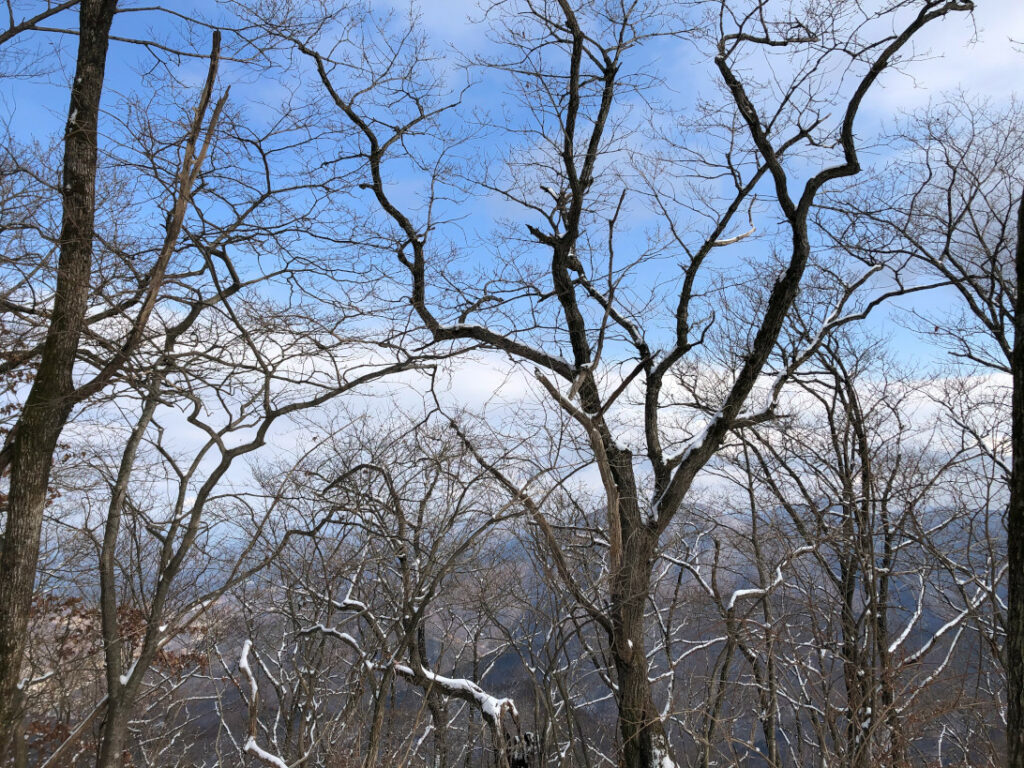 We've met a few hikers who started their new year by doing a challenging activity in nature like us. Most of them were very friendly. We said "Hello" or "Happy New Year" to one another.
It gets steeper as you get to the top of the mountain. But thankfully the path is mostly made up of steps (I always find that climbing steps are easier). How tough would it be to take steps on top of the mountains? I feel very grateful for the people who did that. 🙏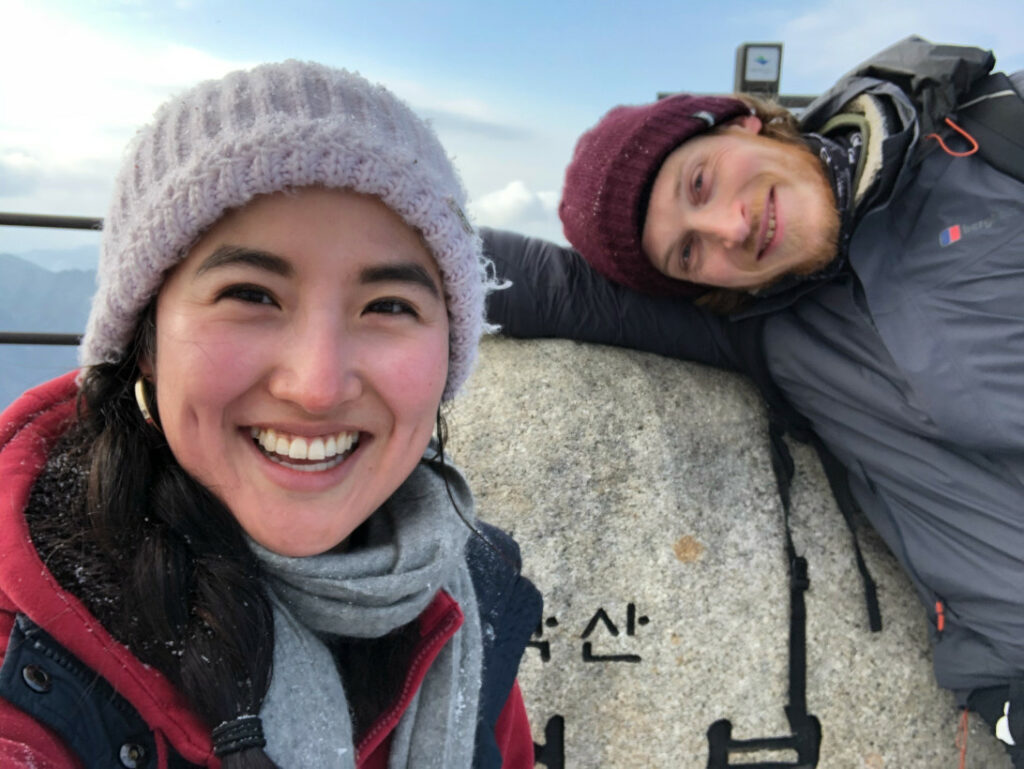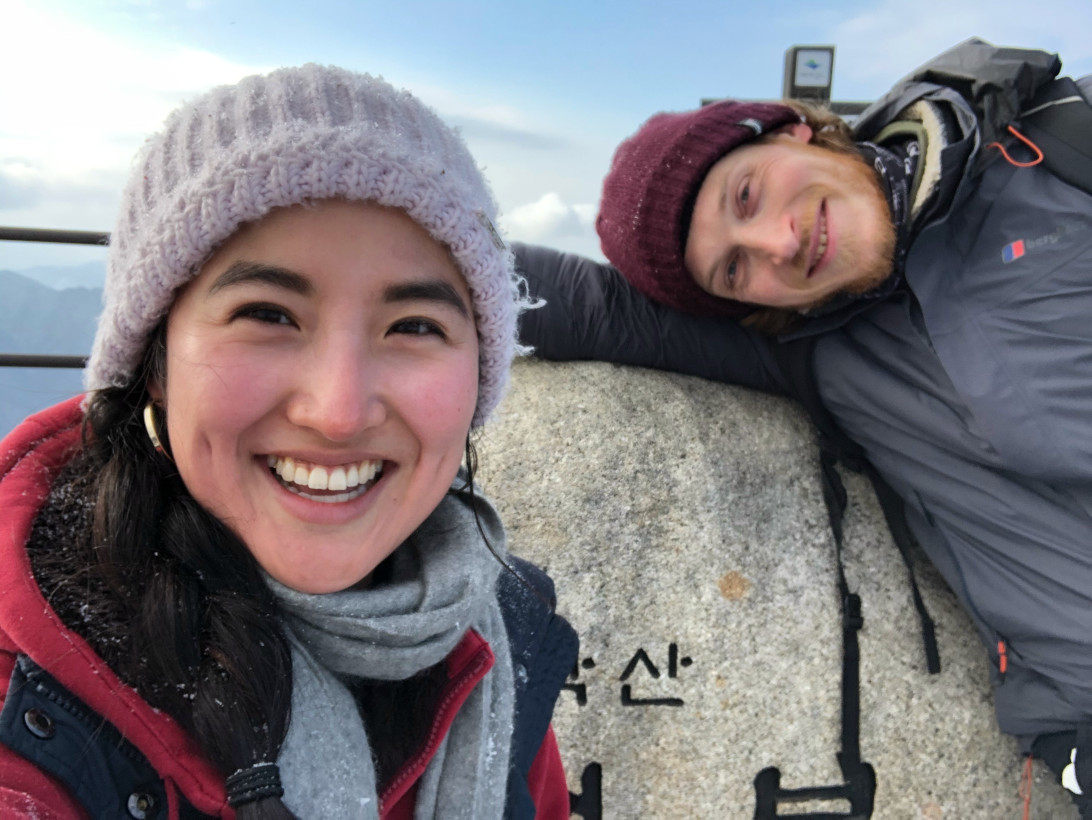 On top of Woraksan,
We could see big snowy mountains and some small towns around. Woraksan is on the border of 4 cities. Chungju where we started is one of them and Danyang, Jecheon, and Mungyeong. So if you don't make a plan ahead about where to start or finish, you could be ended up in a different city and travel for a few hours to go back to your accommodation.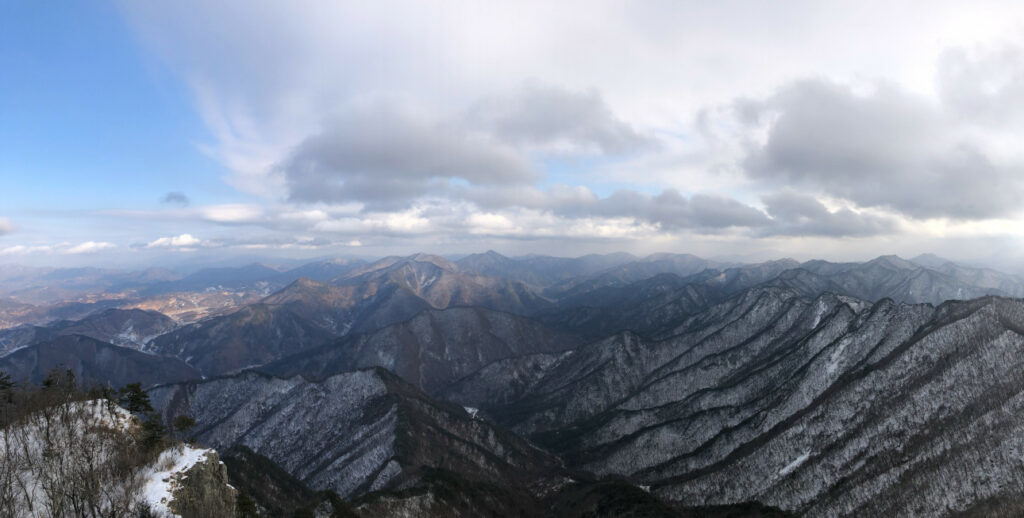 We decided to get down the other way which passes the Buddhist temple called 'Deokjusa(덕주사 in Korean)'. The legend says that it was established by Princess Deokju. Although we couldn't get the chance to see inside of the temple it was still joyful to walk past the peaceful and historical site.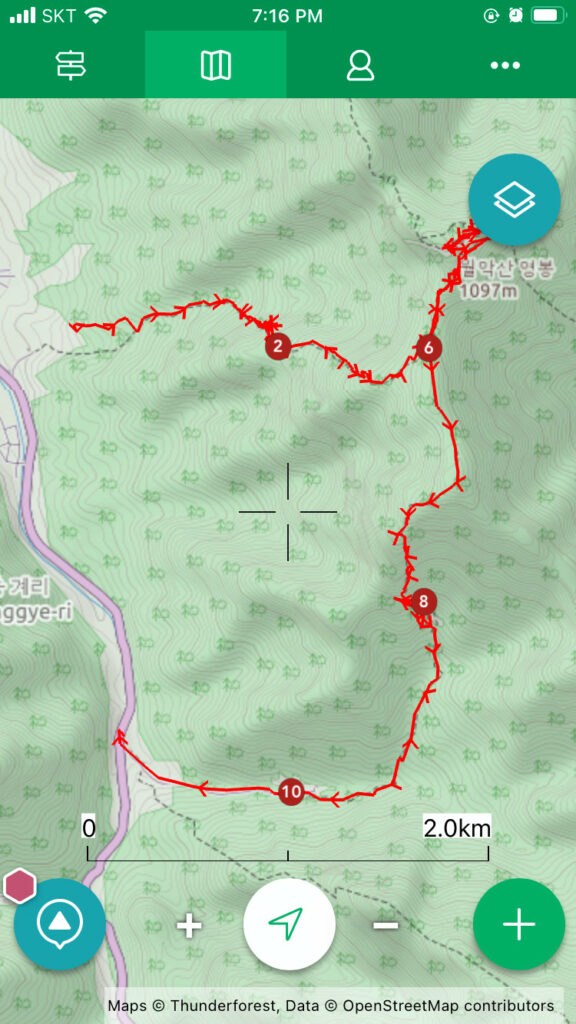 Woraksan was a challenging mountain. But generally, the main path for me was not as steep as other rocky mountains like Bukansan. It took us about 5 hours 35 minutes to finish our lovely hiking. By the time we arrived the bus stop in Jecheon was about 5:30. Luckily, bus no.246 (It was the last bus to Chungju that day) came soon so we could come back to the quiet city, Chungju.
When I was very little my mother used to tell me on January first. That is if I cry on the first day of the new year I would cry all year-round. But if I am happy on the first day of the new year I would be happy all year-round. I think my mother told me that to stop her crying daughter from crying. And to help her daughter to have a lovely start to the year.
But if what she said is really true then my 2021 will be full of happiness, laughter, and adventures 💛🙏