Yongmoonsan in Yangpyeong, South Korea
An advantage of living in east Seoul
is that we can easily access Gyeonggi-do and Gangwon-do which has beautiful nature. Last December, a couple of days before we hiked Woraksan we went hiking to Yongmoonsan(용문산 in Korean) in Yangpyeong as a practice of hiking in the snowy mountains.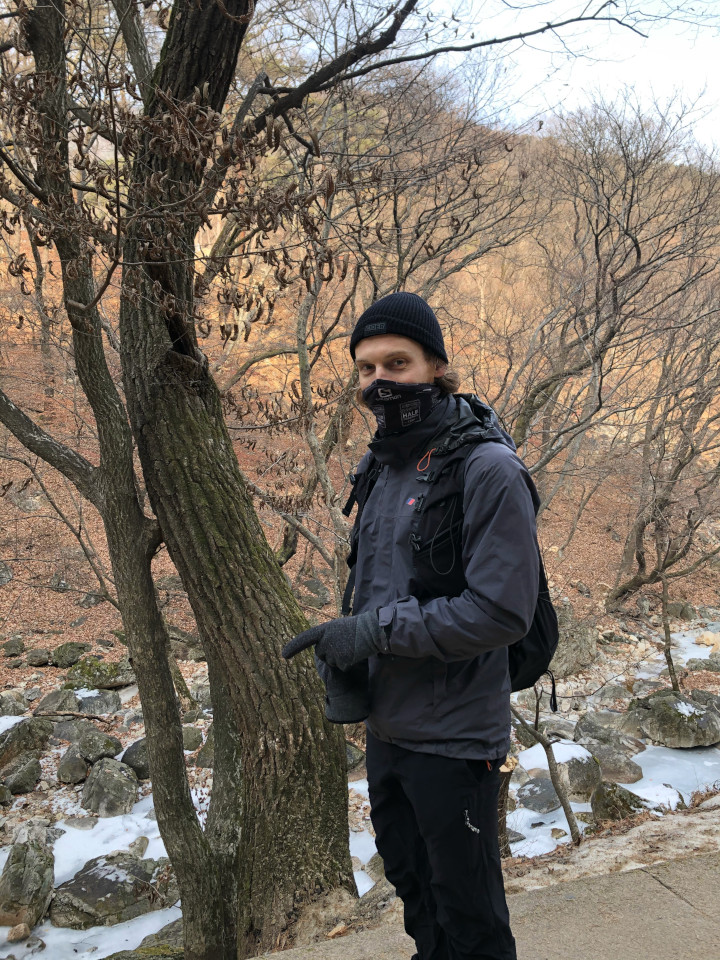 Yongmoonsan 🏔
Youngmoonsan is a 1,157m tall mountain and the tallest mountain in Yangpyeong county in Gyeonggi-do. Before 2007, the summit of the mountain was used as a military area so that access was prohibited in the past. But now it's open to all hikers.
How to get Yongmoonsan? 🚂
We took a Gyeongui Central Line train from Sangbong station to Yongmoon station and change to a bus to Yongmoonsan Resort. The resort is located at the entrance of Yongmoonsan. It took us about an hour and 30 mins.
The Yongmoonsan resort is where many hikers start their hiking but also you can see many tourists and family come just for a day trip. Since it is a very popular place you can also meet lots of shops and restaurants and plus the staff of restaurants waving you to get your attention.
The Ginko Tree 🌳
Following the sign saying walking path, you will get to the Buddhist monastery which is called 'Yongmoonsa(용문사)'. And the huge Ginko tree in front of the monastery. The Ginko tree is designated as a national monument and the largest Ginko tree in Asia. It's also 1,100 years old, 14 meters around the base, and 62 meters high, the oldest and the biggest tree in South Korea. I found that many visitors of the monastery left their wishes written on sticky notes and left them around the tree.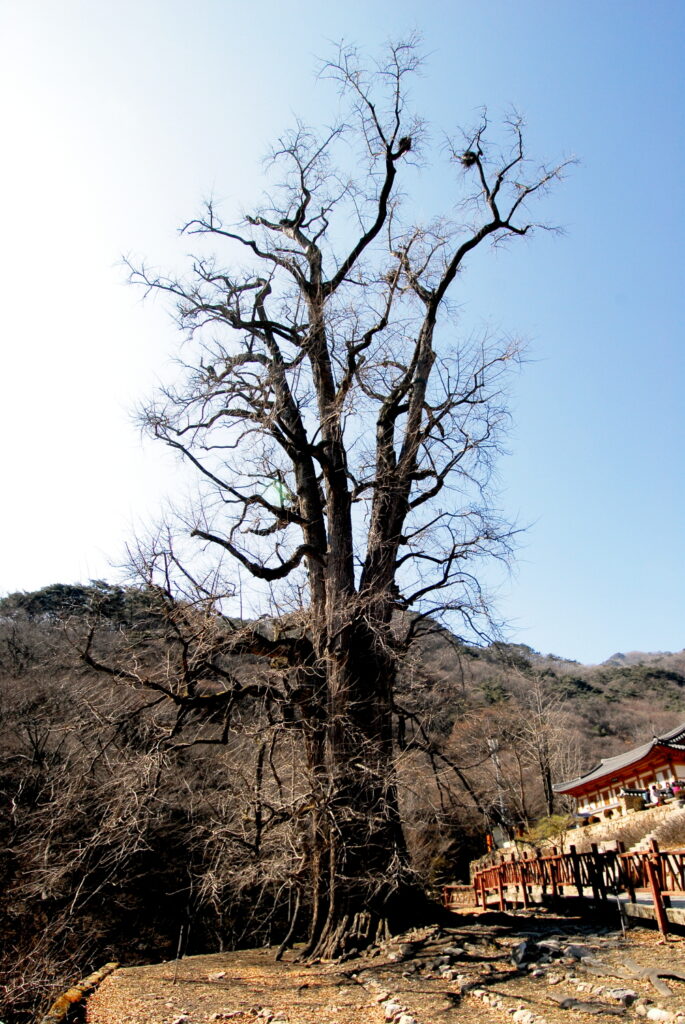 We stopped shortly at the cafe in the monastery and enjoyed some traditional tea for a while and start hiking. On the left side of the entrance of the Monastery, there is a sign that will lead you real mountain path, with no more tourist shops or restaurants.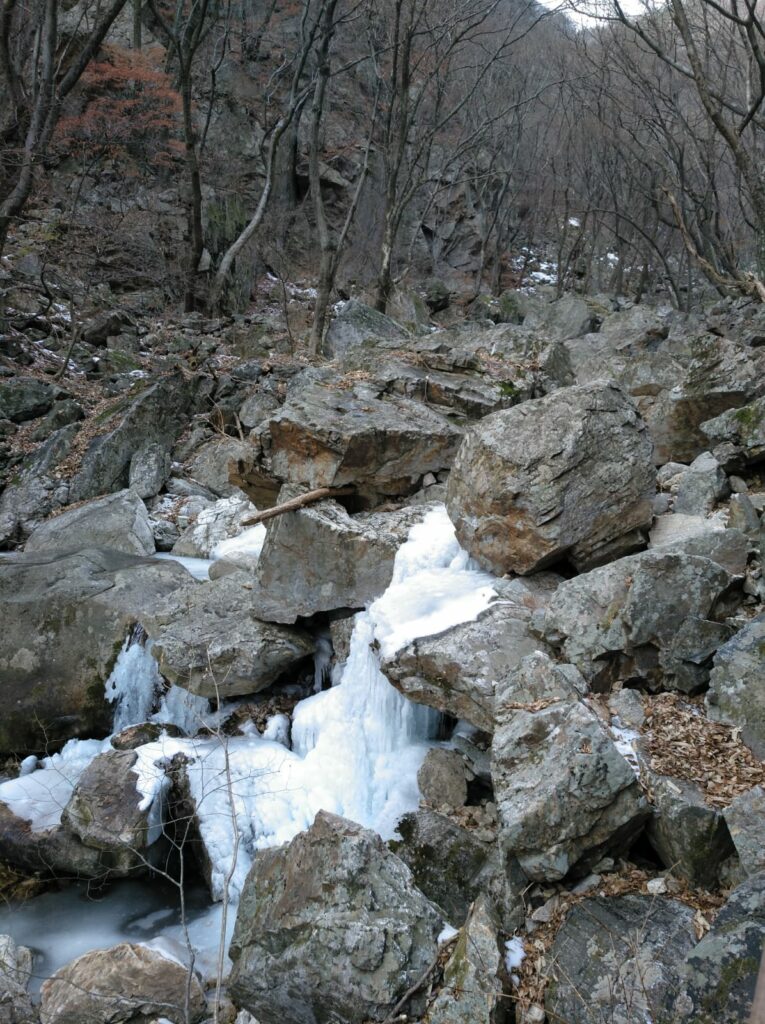 Yongmoonsan was very steep and rocky and since many parts were frozen so we had to be very careful. I had to keep asking Justin have a break…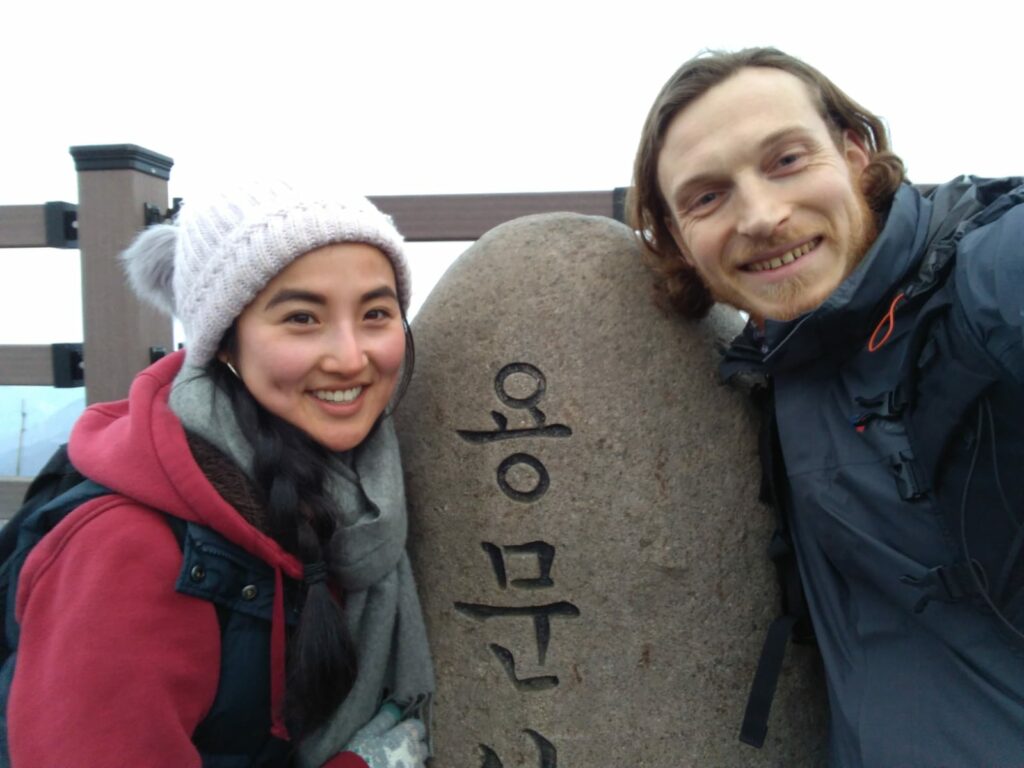 After hiking Yongmoonsan I've got an important lesson. That is I shouldn't underestimate any mountain by its size. I tend to think that if the mountain is not a national park, it wouldn't be hard enough. I thought Yongmoonsan would be the same. That is why we've started hiking at about 1 p.m which is quite late already and didn't bring enough water. But it turned out that Yongmoonsan was actually one of the hardest mountains I've hiked. And we ended up walked hours in the dark.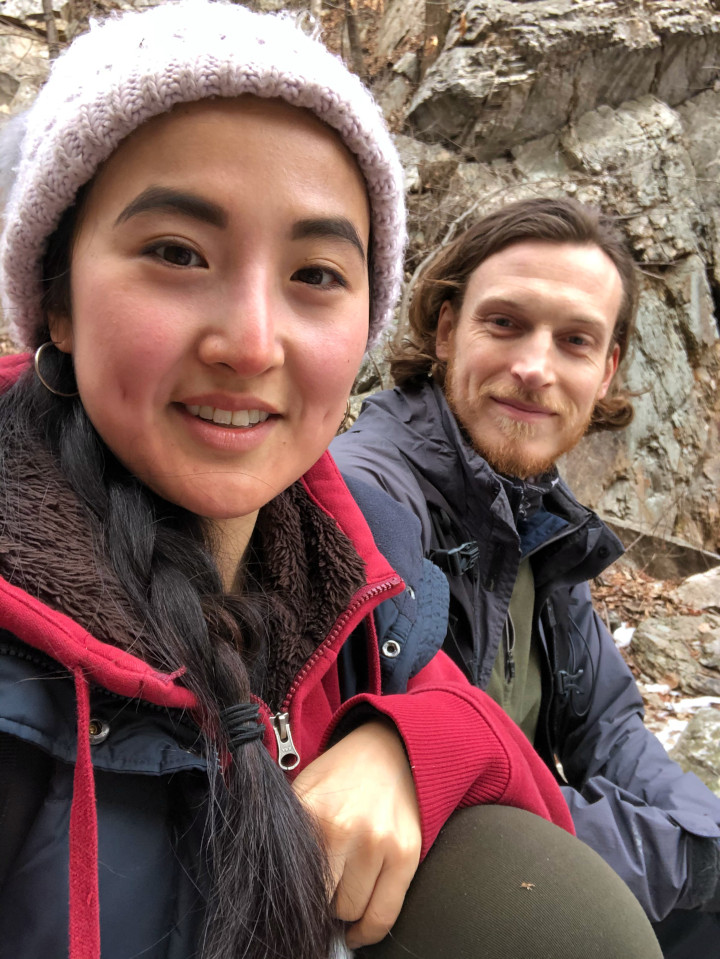 I also made a mistake in that I didn't properly plan how to get down. So we ended up hiking for about 8 hours and got down in the middle of nowhere.
But we were also so lucky that day. The sky was so clear and the moon was very bright. Although it was dark, we were still able to see our steps without light (We needed to use both our hands since it was very slippery with the snow) and there was a bus that stopped for us in the middle of nowhere and took us to the station.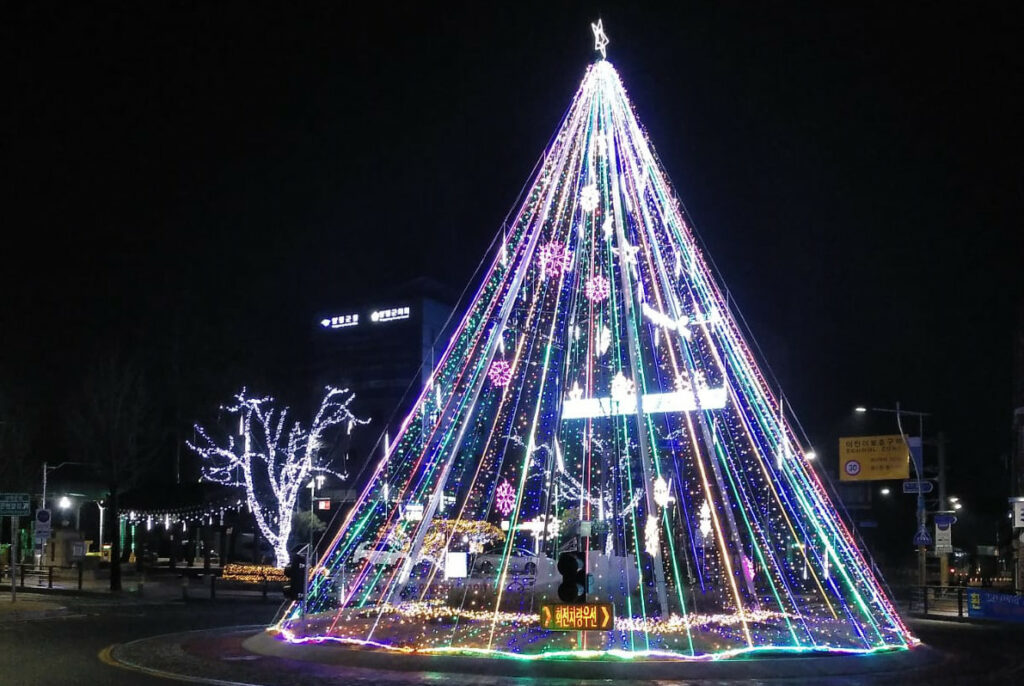 The bus driver kindly let us know how to get to the Yangpyeong station. And we found these beautiful Christmassy lights in there.
Although it was very tough hiking, it taught me many things about how to hike in the winter season in South Korea. The first thing I've done when I got home was bought head torches. Also, Yongmoonsan was super tough, it was so easy and pleasant hiking Waraksan. One day I'd love to come back to Yongmoonsan when it's warmer and visit the lovely Ginko tree again. 🙏