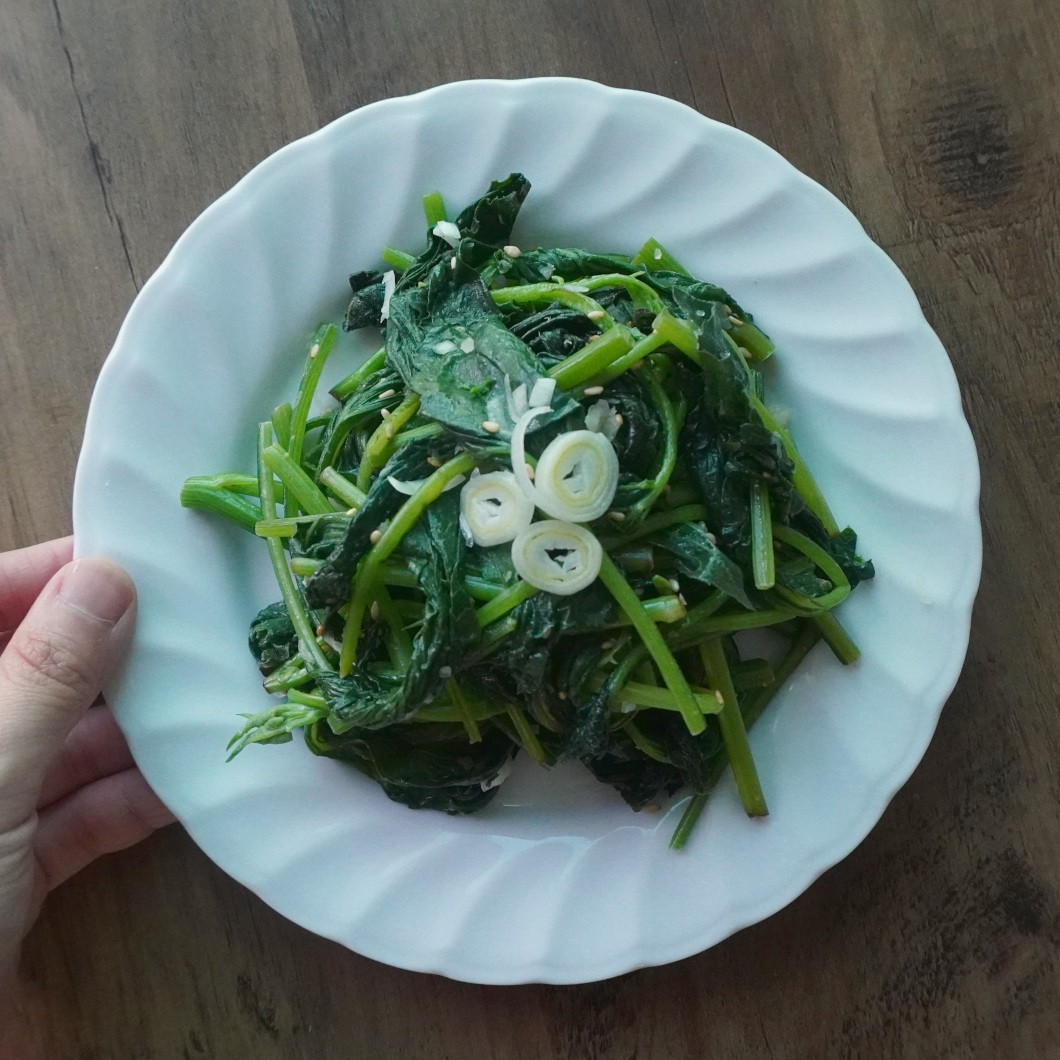 Namul, Seasoned wild herbs and leaves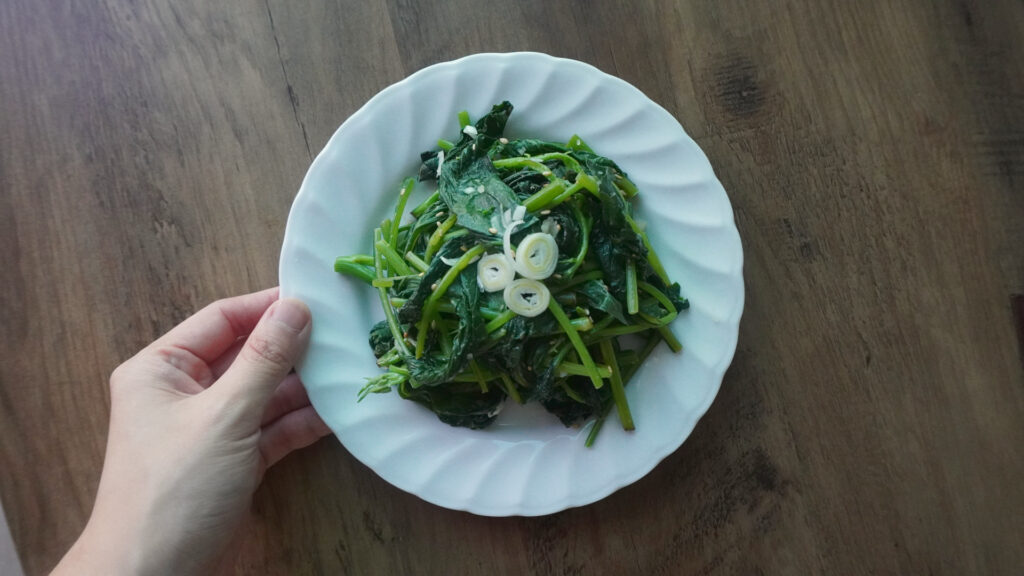 After cold and harsh winter, our tables started to be filled with spring herbs and leaves in Korea. The edible herbs and leaves are called 'Namul' in Korean. Namul refers to two things. The first one is as I explained earlier the edible herbs and vegetables that you can find in mountains or fields. And the second is seasoned dishes made with edible herbs and leaves. Namul is often eaten as a side dish with steamed rice, ingredients for bibimbap or cooked with rice together.
In spring the local market streets are filled with lots of interesting greens. For me they look quite similar 😅 but each of them has a unique name and different way of cooking. Some greens have different recommended recipes depending on which stage of growth. For example, when some greens are very young and soft we use them for making a salad or seasoned, and then when they are a bit grown and become a bit hard to chew we deep fry them to enjoy in a different way 😊.
Bom Namul 🌸 – the Wild Spring Harbs and Leaves.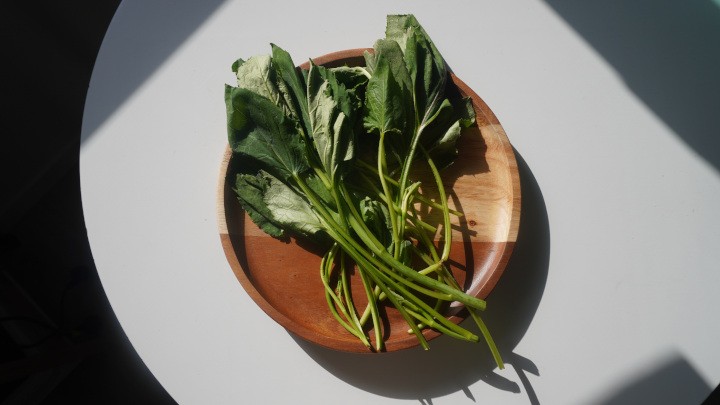 Some spring namuls have light bitterness. It can be reduced by boiling in a hot water shortly or cooking with perilla seed or oil. Although the bitterness is not the most favourable taste for many of us, we often eat slightly bitter greens in Spring as it helps to bring back the lost appetite and boost our energy during Spring. Korean wild chive, Dallae is also one of the most popular spring herbs.
Chwinamul Muchim
I have really enjoyed learning new kinds of greens in the local market streets and finding new recipes for them. Chwinamul is one of the spring greens that I have learned how to cook recently. There are many ways of cooking Chwinamul. You can make savoury pancakes, Chwinamul rice, Chwinamul soybean soup and so on. But today I will introduce you to the easiest way of cooking Chwinamul.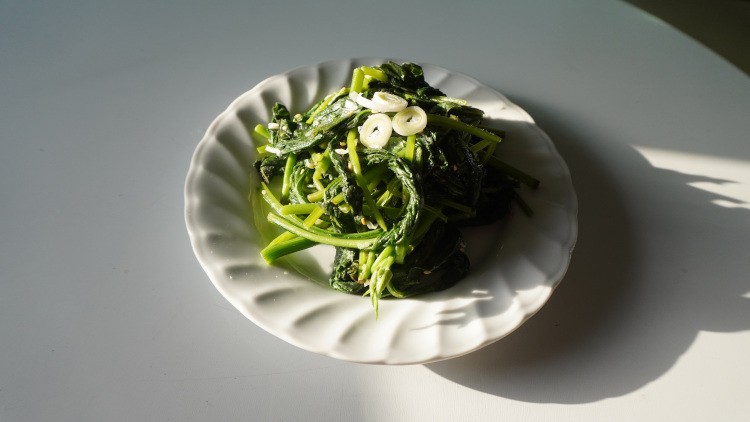 Chwinamul Muchim literally means Seasoned Chwinamul. Even then people have different ways of making this dish. But today I am introducing you to the way my mum used to cook for my family very often. It used to make my mouth so watered when I smelled the scent of cooked Chwinamul and sesame oil. You will need only 5 ingredients to make it. And takes only 20 minutes to cook. But you will find how lovely it is to invite these spring greens to your table 🙂
Once you made them you can enjoy them in your favourite way. Let's start 🌸
Ingredients
150g Chwinamul
1 clove garlic crushed
17g leek finely chopped
½ tsp salt
1 tbsp sesame oil
½ sesame seed (optional)
How to cook
Rinse the Chiwnamul in the cold water and remove some dried leaves.
Cut and divide the stem part and leave part of Chwinamul separately.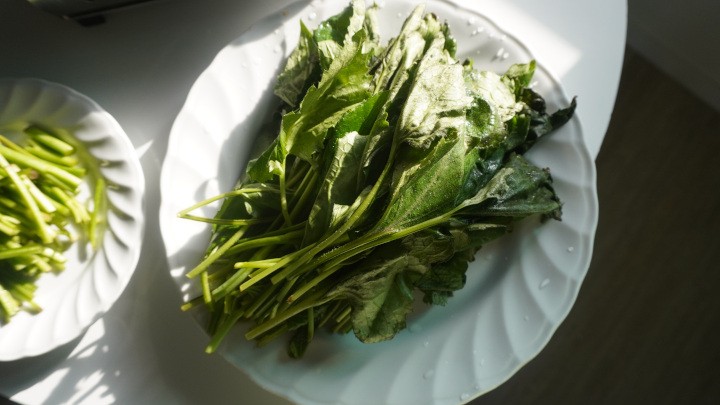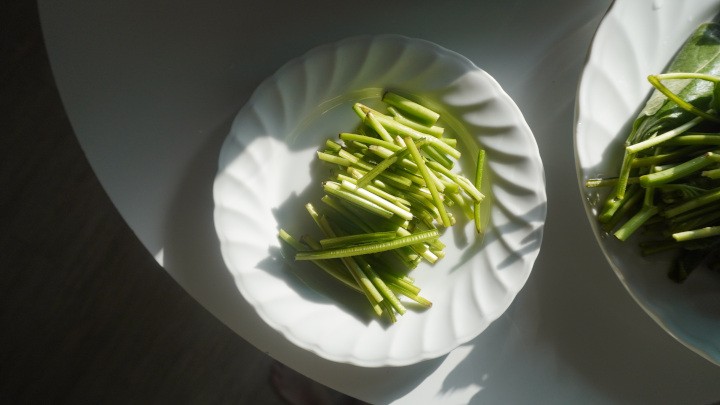 Bring water to a boil and add a pinch of salt.
Put the stem of Chwinamul into the boiling water and leave for 2 minutes.
Add the rest of Chiwnamul into the water and boil for 3 minutes more.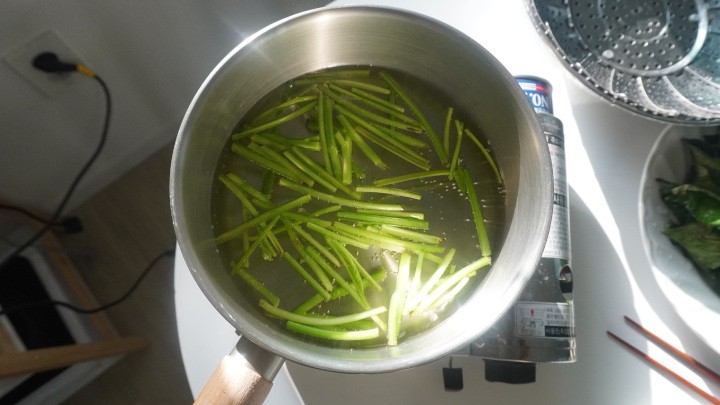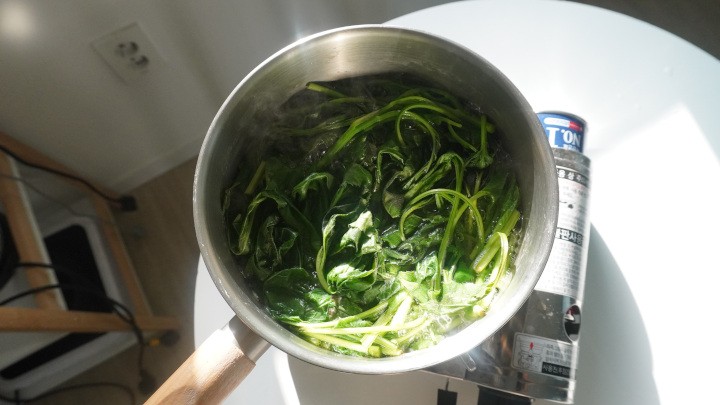 Then drain the hot water and rinse in the cold water to cool down.
Drain the water and squeeze them gently to remove the water.
Place them into a bowl and add other ingredients.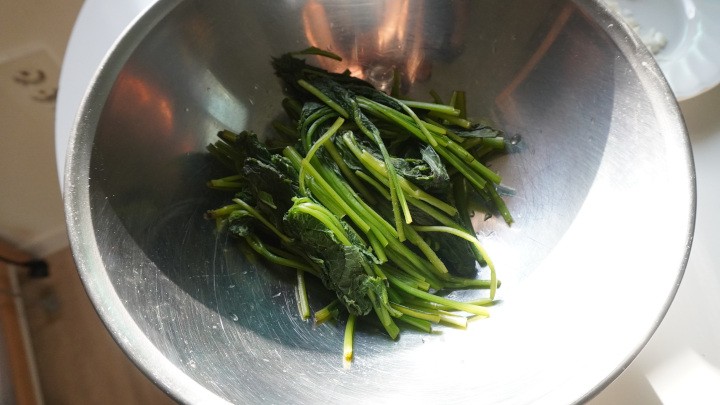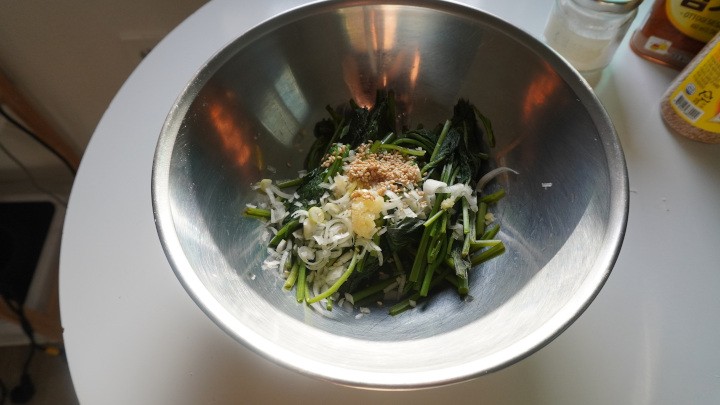 Mix them gently with a hand. And sprinkle the sesame seed on top.
Enjoy! 🌸
Recipe
Rinse the Chiwnamul in the cold water and remove some dried leaves.
Cut and divide the stem part and leave part of Chwinamul separately.
Bring water to a boil and add a pinch of salt.
Put the stem of Chwinamul into the boiling water and leave for 2 minutes.
Add the rest of Chiwnamul into the water and boil for 3 minutes more.
Then drain the hot water and rinse in the cold water to cool down.
Drain the water and squeeze them gently to remove the water.
Place them into a bowl and add other ingredients.
Mix them gently with a hand. And sprinkle the sesame seed on top.
Enjoy! 🌸