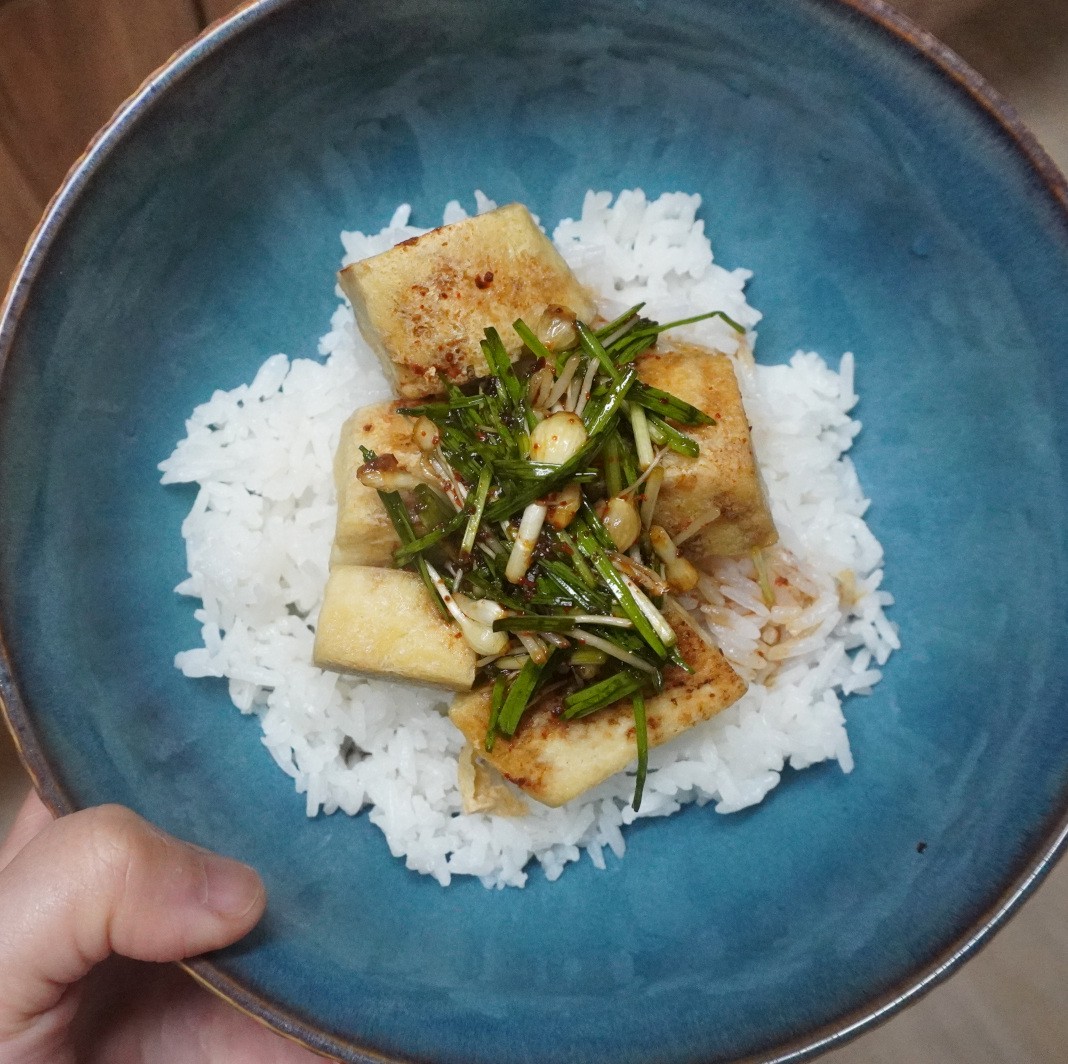 Korean wild chive, Dallae (달래)
Is there a vegetable that you crave when spring is coming? For me, oh yes, the Korean wild chive! It is also called 'Dallae (달래)' in Korean. The refreshing scent of Dallae is a reminder of spring to me and perhaps many Korean, too.
I have always found it difficult seating at my desk and focus on what I am supposed to do when the weather outside is getting warmer and flowers are starting to bloom. For me inviting this special spring guest, Dallae to my table is one of the joyful ways to overcome Springtime lethargy.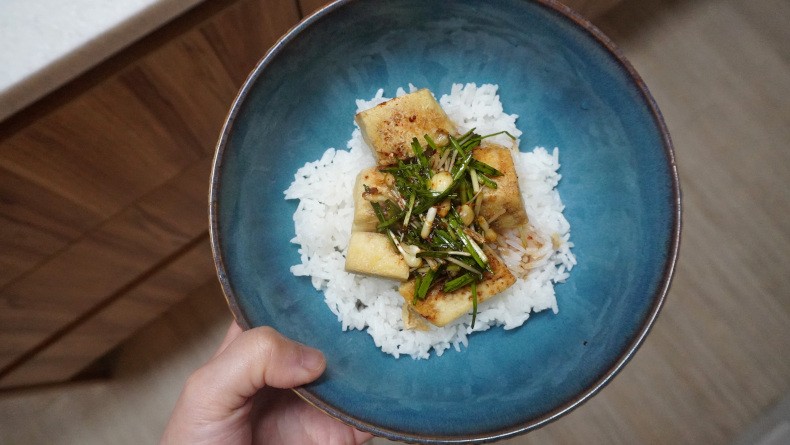 What is Dallae?
Dallae(Korean wild chive) is a spring vegetable that has a very unique taste and scent. It is a bit difficult to describe in words but I will try. So, its flavour is a bit garlicky and also a bit spring oniony. But milder than both of them. The spiciness is perfect to enjoy as a salad, a sauce or adding to other foods as a finisher to add its unique scent.
As I have explained about its flavour, it also looks like a mixture of some kind of vegetables. The stem of Dallae is similar to chive and its tiny bulb looks just like a tiny onion.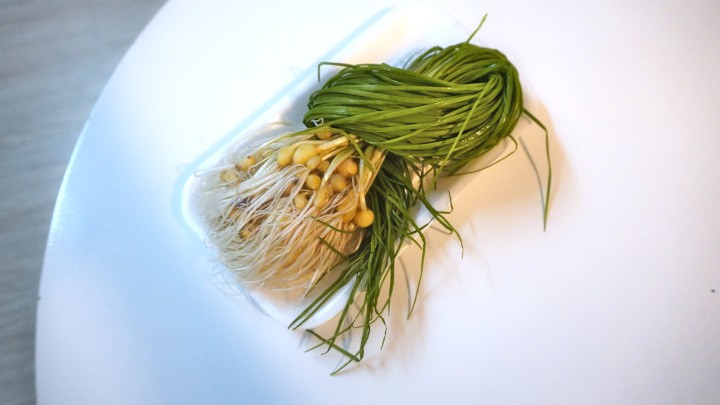 From early March to April, Dallae is growing in many wild areas in mountains or fields in South Korea. My dad has often taken some Dallae that he found near his work to home (His office is outside of the city) then my mum cooked the fresh Dallae my dad took home as delicious spring food. But these days Dallae is also grown in the greenhouse so you can find them in the shop almost all year round.
Dallae is well known as a vegetable that contains various vitamins such as vitamins A, B1, B2, C. And is high in iron content. 100g of Dallae has 6 times of iron daily intake.
How to clean Dallae?
Before we cook Dallae, firstly we need to clean Dallae thoroughly. If you see the bulb of dallae, you will see the yellow skin and a little brown thing on it. Remove the yellow skin first with your fingernail or a small knife and remove the brown thing. And then rinse them. Now they are ready to be cooked.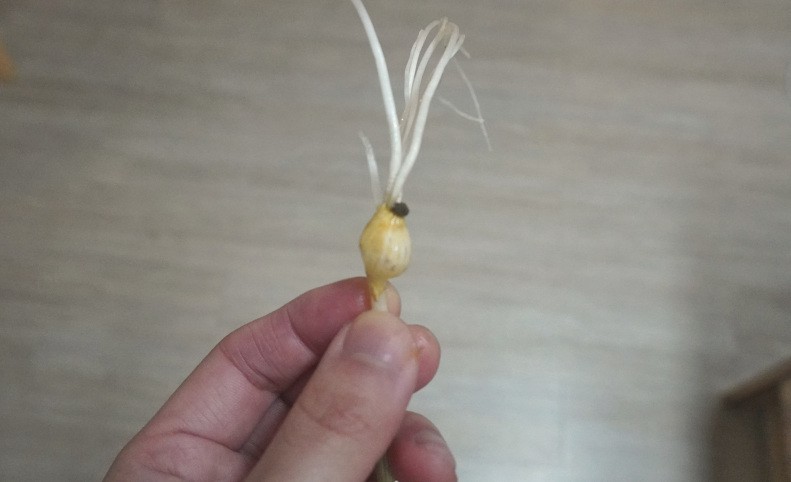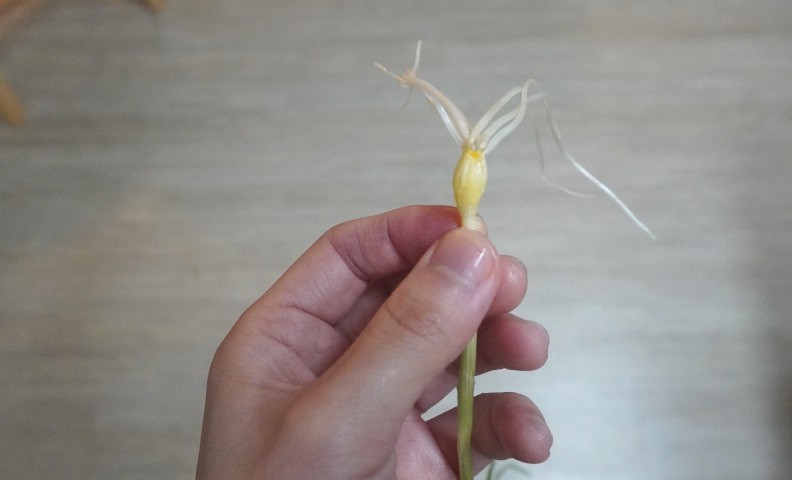 Korean wild chive sauce, Dallaejang.
There are many ways of cooking Dallae. But today I would like to introduce you the simplest way but also the way you can fully enjoy the scent and flavour of Dallae. It is making Dallaejang.
Dallaejang is a sauce made of Dallae, soy sauce and some other spices. You can enjoy Dallaejang simply with steamed rice and unsalted roasted seaweed. This time I ate Dallaejabg with steamed rice and fried tofu together. It was super simple to cook but very refreshing and tasty.
Are you ready to invite spring to your tummy? Okay, let's start!
Ingredients
30g Korean wild chive
3 tbsp soy sauce
½ tsp Korean red pepper powder (Gochu-garu)
1 tbsp sesame oil
A bowl of steamed rice
Fried tofu (Optional)
How to cook
Remove the yellow skin and the brown thing from the bulb of Dallae
Rinse them thoroughly.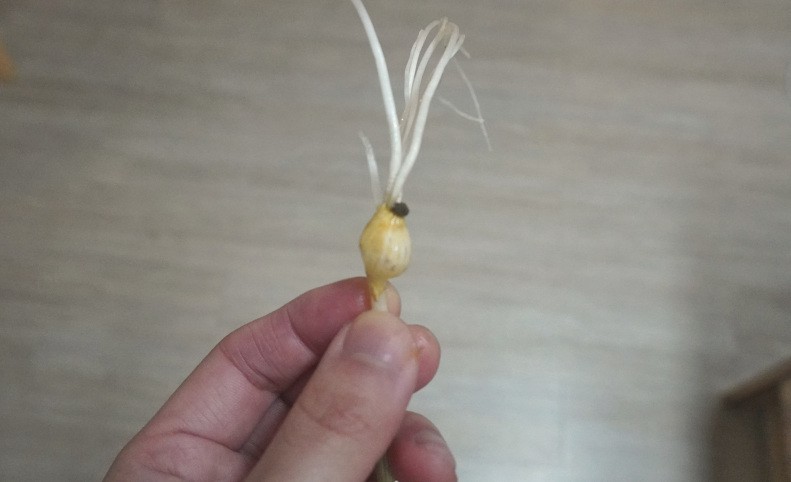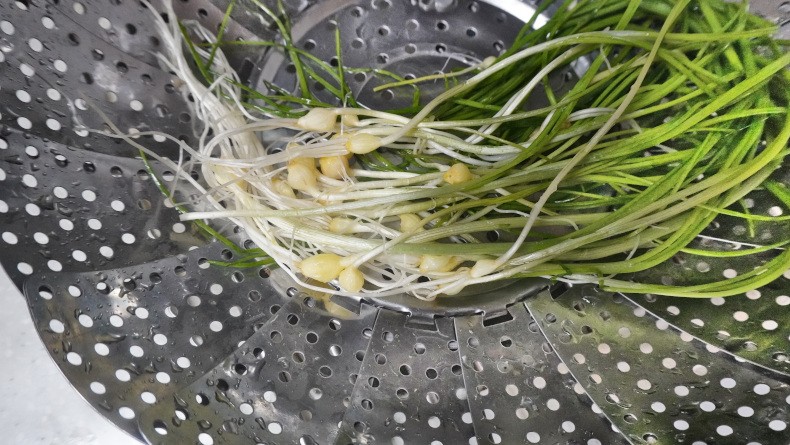 Chop the Dallae roughly 1cm long.
Add the chopped Dallae into a small mixing bowl and add other ingredients.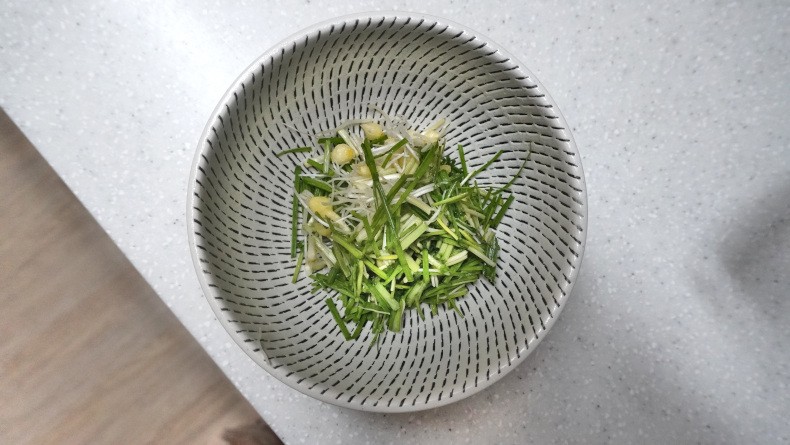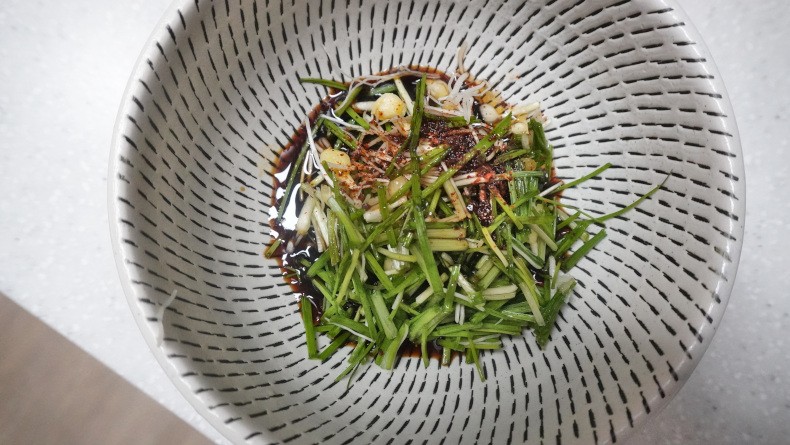 Prepare a bowl of steamed rice and fried tofu into a bowl. But you can enjoy with whatever you prefer.
Add a spoonful of Dallaejang on top of the rice.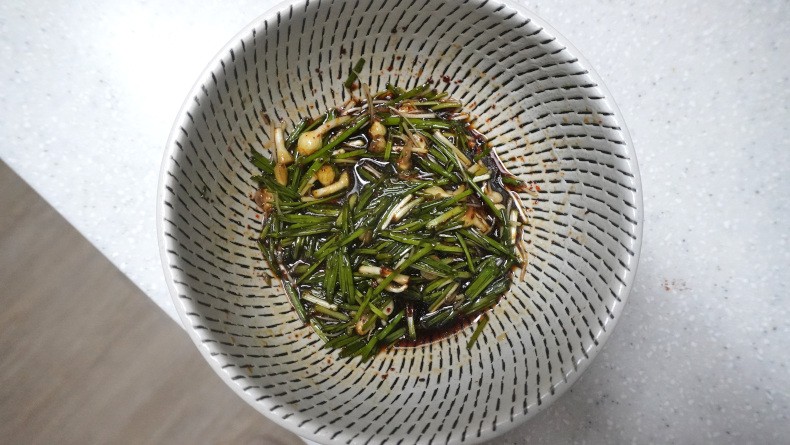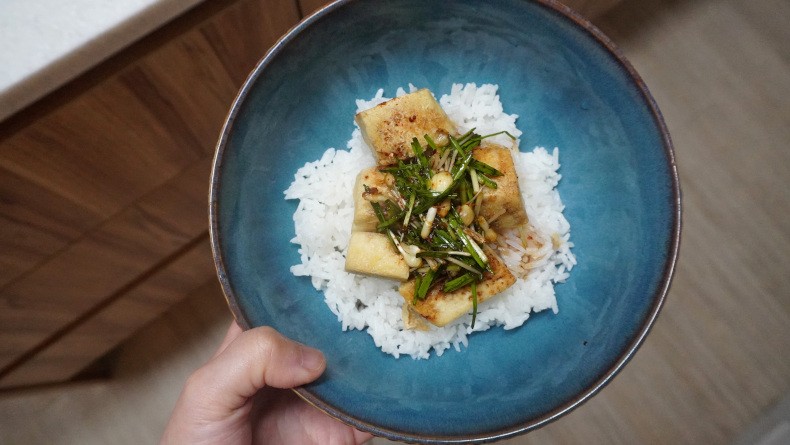 Mix them well and enjoy your spring dallae bowl 🌸
Recipe
Remove the yellow skin and the brown dot from the bulb of Dallae
Rinse them thoroughly.
Chop the Dallae roughly 1cm long.
Add the chopped Dallae into a small mixing bowl and add other ingredients.
Prepare a bowl of steamed rice and fried tofu into a bowl. But you can enjoy with whatever you prefer.
Add a spoonful of Dallaejang on top of the rice.
Mix them well and enjoy your spring Dallae bowl 🌸