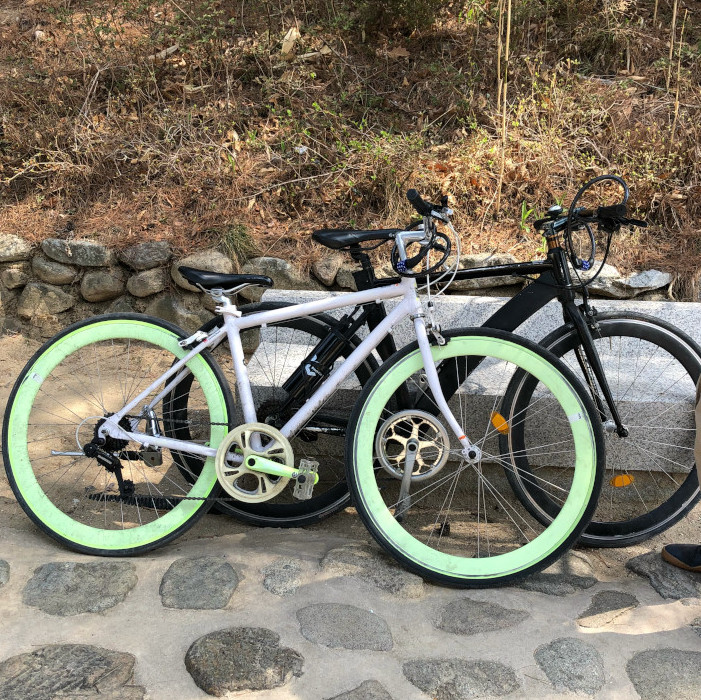 Promised Bike, the recycled bike rental shop(약속의 자전거) 🚴‍♀️
As our first holiday in 2021, Justin and I decided to go on a cycling trip on the East Coast Trail(동해안 자전거길). Before we start to make our plan, the first thing we needed to think about was our bikes. We both didn't have bikes and although we like to cycle, we didn't want to possess them. Partly because I've already joined a member of the Seoul public bike, Ttareungyi(따릉이) so that I can use the public bike whenever I want, and having a bike requires quite a lot of works and space. We were not sure if we are ready for that. That's how we found 'Promised Bike', the recycled bike rental start-up in Seoul.
What is 'Promised Bike'?
About 20,000 bikes are abandoned annually in Seoul (Can you believe it? 😲). Promised Bike buys abandoned bikes from the Seoul local government and fixes or replaces damaged parts. And then, they rent or sell recycled bikes at a very affordable price to people.
Here are three things that I love the most about Promised Bike.
1. You do not create new trash! 🙅🏻‍♀️
This is one reason that always makes me feel so good about buying second-hand stuff. Buying a thing such as a bike means that you create new trash on Earth. This is something that is often hard to avoid as a human being living on Earth. And if this is inevitable, I try to minimize the bad effects that I create as little as possible.
And Promised Bike has been creating a virtuous cycle for the recycling system. You rent a bike that has been used by someone and the money you pay will support the company to use more abandoned bikes and offer better service. And that will help to reduce the number of abandoned bikes which is really bad for the environment. How awesome is it? 😊
2. Affordable price and awesome services 💸
The membership fee is surprisingly affordable. It is only 10,000 won per month. We visited Promised Bike that is located in Seoul Innovation Park (Near Bulgwang Station, the line 3 and 6). In the office, there are many different types of bikes available. The staff introduced very kindly each type of bike. And since we're going for a cycling trip for the long-distance he also recommended us few bikes which will suit our plan the most. We tried a few bikes and chose the ones that we liked the most 💛. The staff inspected the bikes again before we leave to make sure everything works well.
If you join their membership they offer many good services. The free services are like,
Unlimited bike rental (There is no set period of usage. You can use the bike until you cancel the membership)
You can visit their office and exchange your bike at any time
Free repair service (*excluding some situations, please check their website for more detail )
Free bike maintenance training
Freely use their workplace to fix or inspect whatever you like
I know it sounds amazing! but I didn't write everything yet here so please check their website, Promised bike's Membership Service
3. One best way to enjoy the 'Seoul Life'.
In Seoul one of the best sports you can easily enjoy is 'Cycling'. 🚴‍♀️ 🚴🏻‍♂️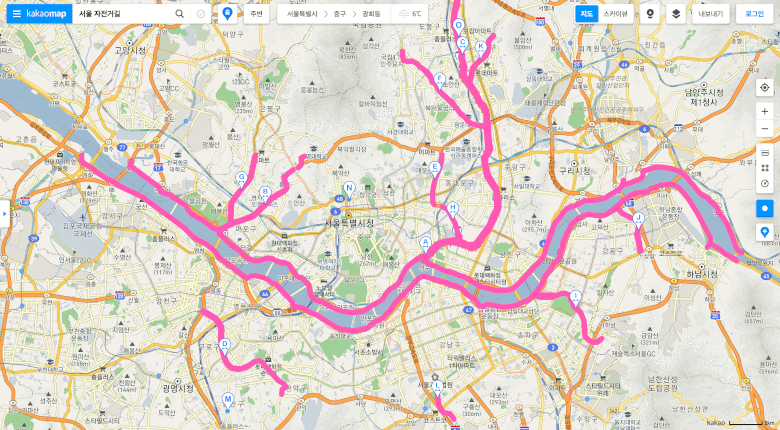 As you can see on the map above, there are a lot of bike roads along the Han-river and small rivers. I've used Ttareungyi(따릉이), the Seoul public bike for months now and still really enjoy seeing the beautiful scenery of calm rivers. Also, it's environmentally friendly so why not? 🥳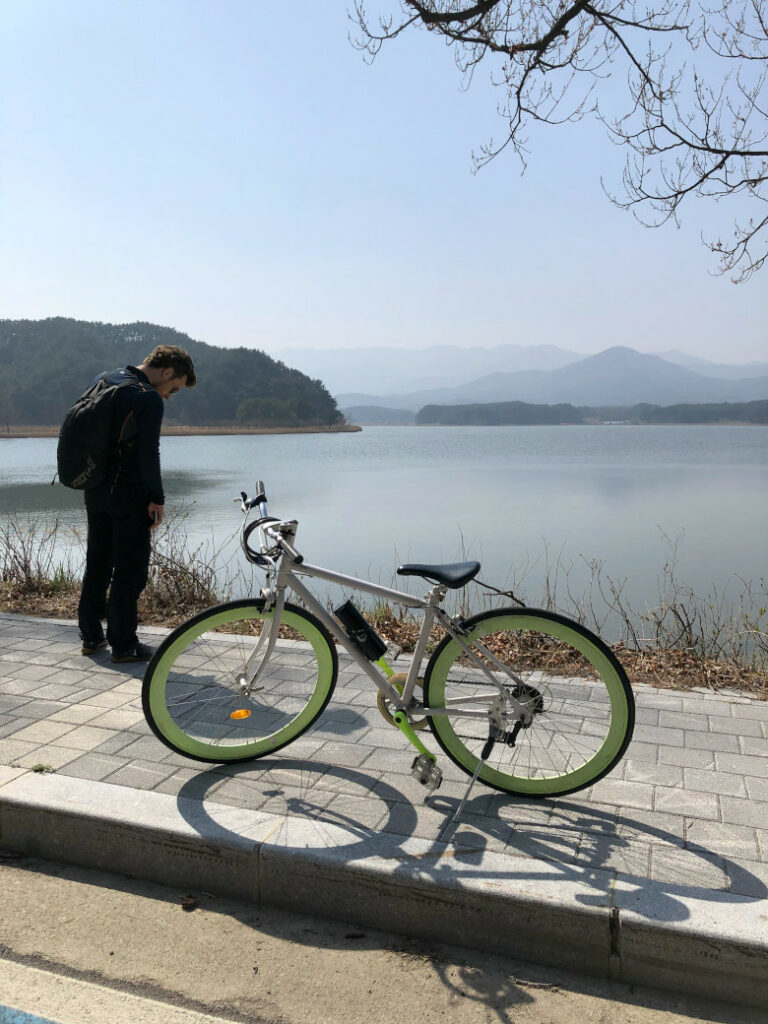 When I finished writing this post, I've already done our east coast cycling trip. And although it was a SUPER TOUGH trip our bikes didn't cause any problem except the slightly flat tire. So I can say it was a really good decision and in future, I'd love to try other bikes Promised Bike has 🚴‍♀️💛