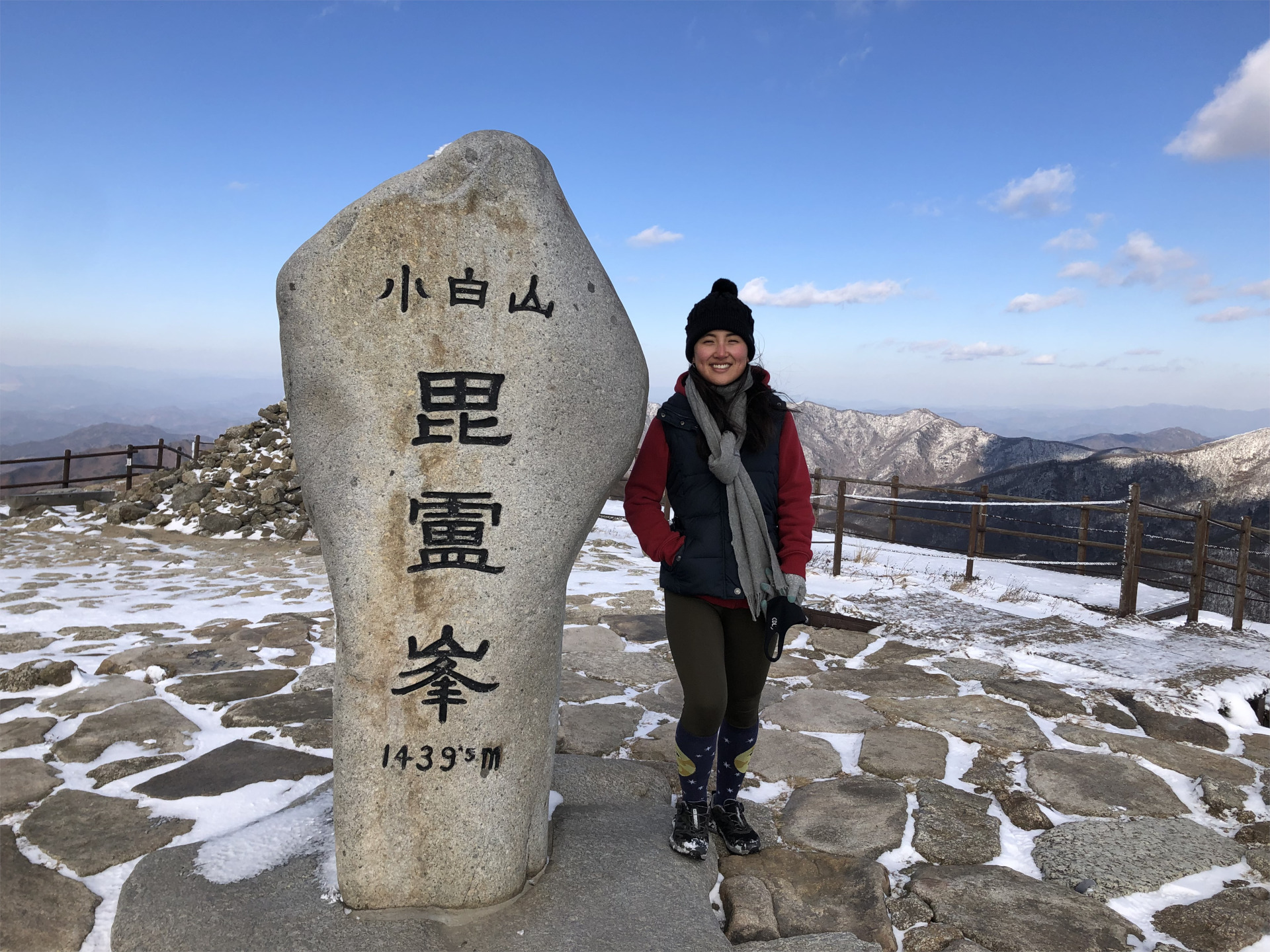 The last couple of days Justin and I have visited Danyang to hike Sobaeksan National Park(소백산 국립공원)! 🤍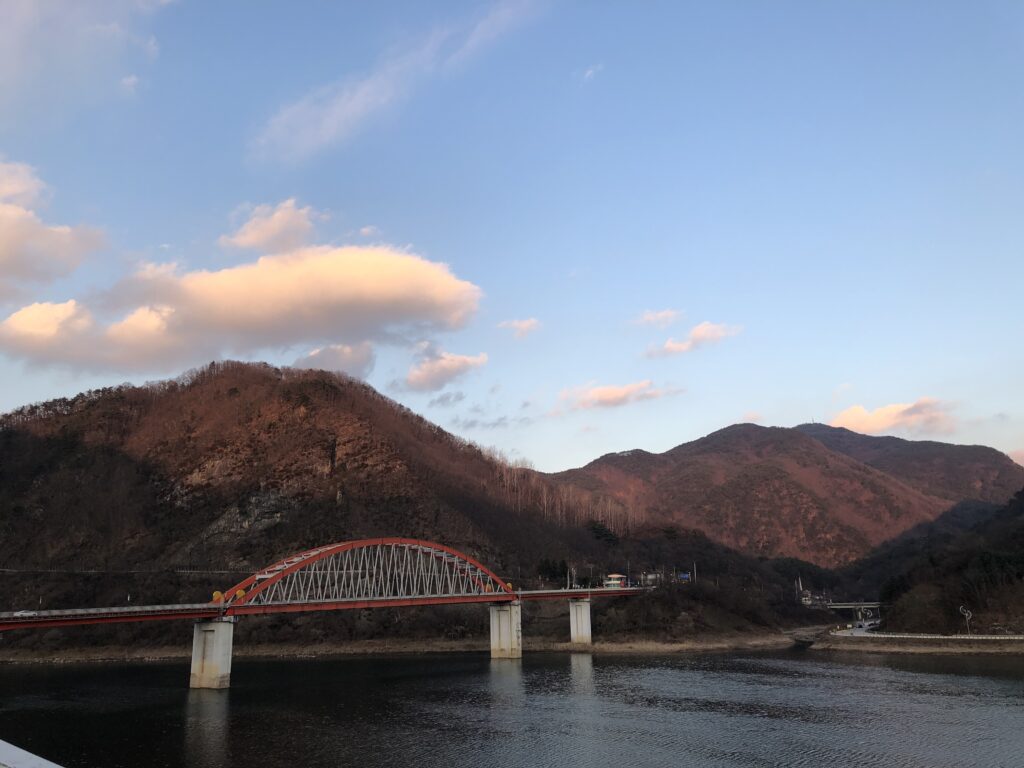 Hiking National Parks in South Korea
National parks of Korea are considered as 'the areas that represent the natural ecosystem and cultural scenes of the Republic of Korea'. They're designated and managed by the government of the Republic of Korea in order to protect the areas and ensure sustainable use.

Jirisan Mountain was the first to be designated as a national park in 1967. Since then, a total of 22 areas have been designated as a national park. 6.7% of the Republic of Korea is protected as national parks.

KNPS(Korea National Park Service)
Since 2019 after I came back from England, one of my goals is hiking all of the national parks in South Korea. And so far I have hiked or walked 9 areas throughout South Korea. The best thing about hiking National parks is that KNPS(Korea National Park Service) protects and manages the mountains very thoughtfully. So usually they are very safe to hike and even if there are taller than others that are not the national parks. Also since lots of hikers have visited and hiked the national parks there are tons of useful information that you can easily find about hiking trails or transformation e.t.c.
Seoul to Sobaeksan National Park.
To get to the Sobaeksan National Park, there were two simple options that we considered. One was taking an express bus from the East Seoul bus terminal to Danyang. If we take the bus we would arrive at the Dangyang bus terminal that is very close to the accommodation we booked earlier. And the second option was to take KTX from Cheongnyangni station in Seoul. In this way, we would save about an hour and be more comfortable. We have finally chosen to take KTX and it took us about an hour and 20 mins.
Danyang
The first day we arrived in Danyang we decided to take our time and wander around the beautiful quiet town, Danyang. In Danyang, 83.7% is a mountain range and only 11.2% is a cultivated area. And South Han-river(Namhangang; 남한강) flows from Yeongwol-gun, Gangwon-do, and flows through Danyang-gun from east to west.
The town in November is very quiet, compared with other warm seasons. As I remember the last time I visited the town it was very busy with the people who were paragliding, visiting restaurants, taking photos of some very popular scenic spots.
Hiking Sobaeksan National Park
To hike Sobaeksan National Park we took a taxi from the Danyang bus terminal to the Darian tourist attraction(Korean: 다리안 관광지). As we started hiking, I was surprised and amazed to see the snow covering the mountain from the beginning (The town we stayed in hasn't been snowy at all). But since we had quite a few experiences of hiking snowy mountains from last winter we knew that it can be slightly more dangerous but more adventurous and fun!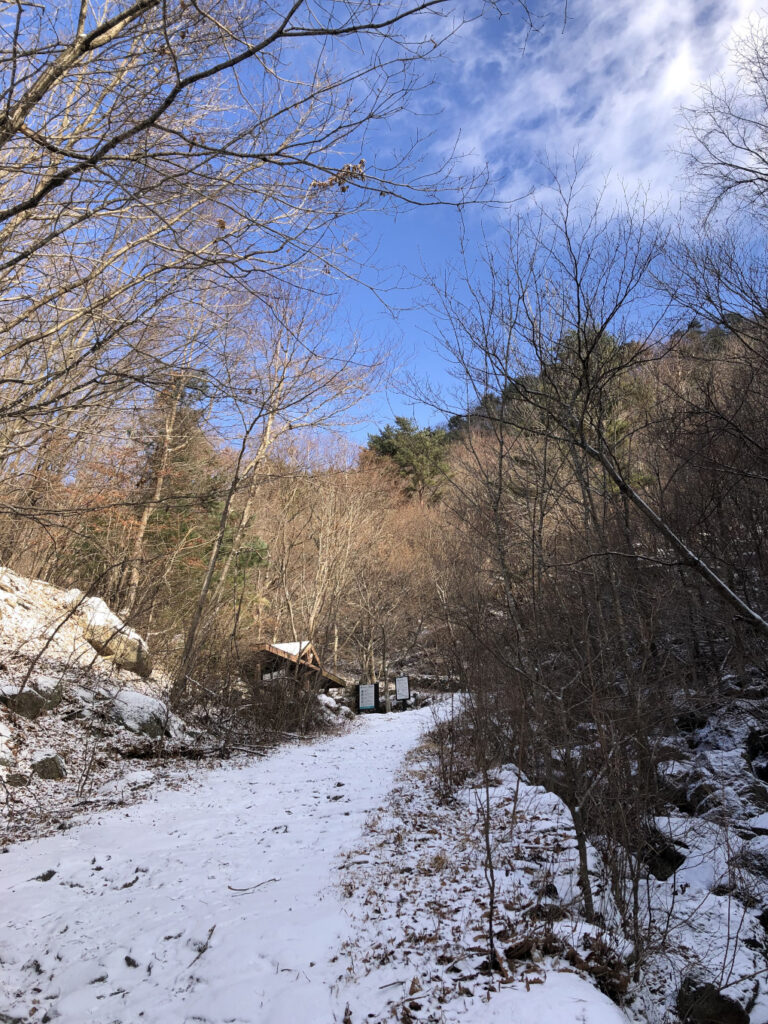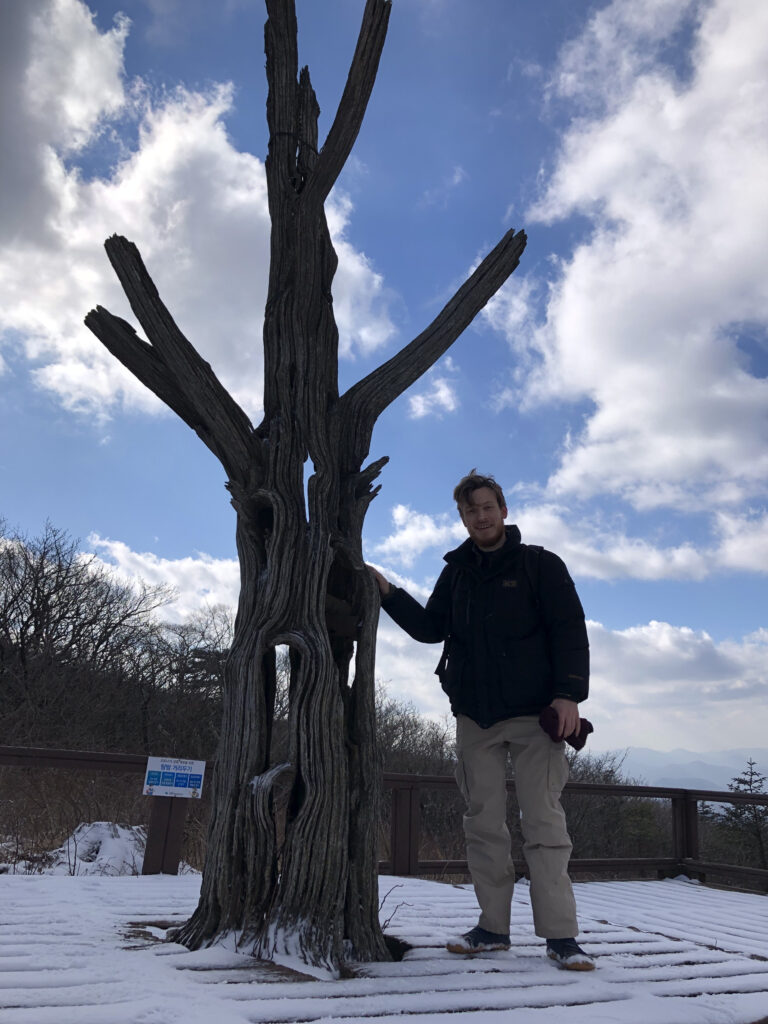 It was my second time hiking Sobaeksan national park. I had hiked this mountain once with my family in Autumn, 2020. Back then, beautiful yellow and red-coloured trees were welcoming us. But this time the white snowflakes were welcoming us.
In the winter seasons(Nov – Dec), many national parks are partially closed their trails for protecting the national resources and preventing forest fires. So if you plan to hike national parks in winter I recommend you to check KNPS official website and check the schedules.
The highest peak, Biro-bong(비로봉)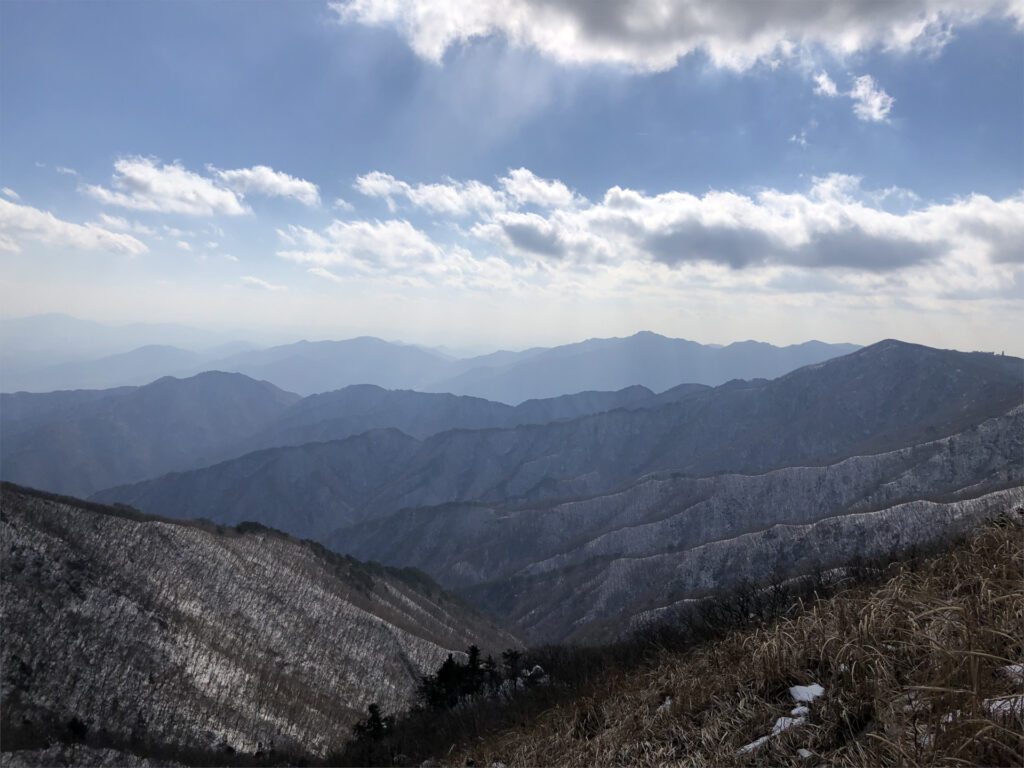 We hiked to the highest peak, biro-bong(Korean; 비로봉), 1,439.5m high. Luckily, KNPS doesn't close the trail to the peak this time. The mountain path is, until the peak, very gentle. The slope is gentle and the path is well made, so anyone can climb easily. But honestly, I had quite struggled to hike Sobaeksan this time.
The thing that made my hiking so tough was the coldness. I wasn't prepared enough for the cold weather. I didn't wrap up myself very well. It wasn't a problem until I got to the top area which doesn't have trees to protect hikers from the wind. But when I got to the point, I immediately found my hands and legs are getting red and hurting. So we couldn't stay at the top long and had sheltered from the wind in a small shelter.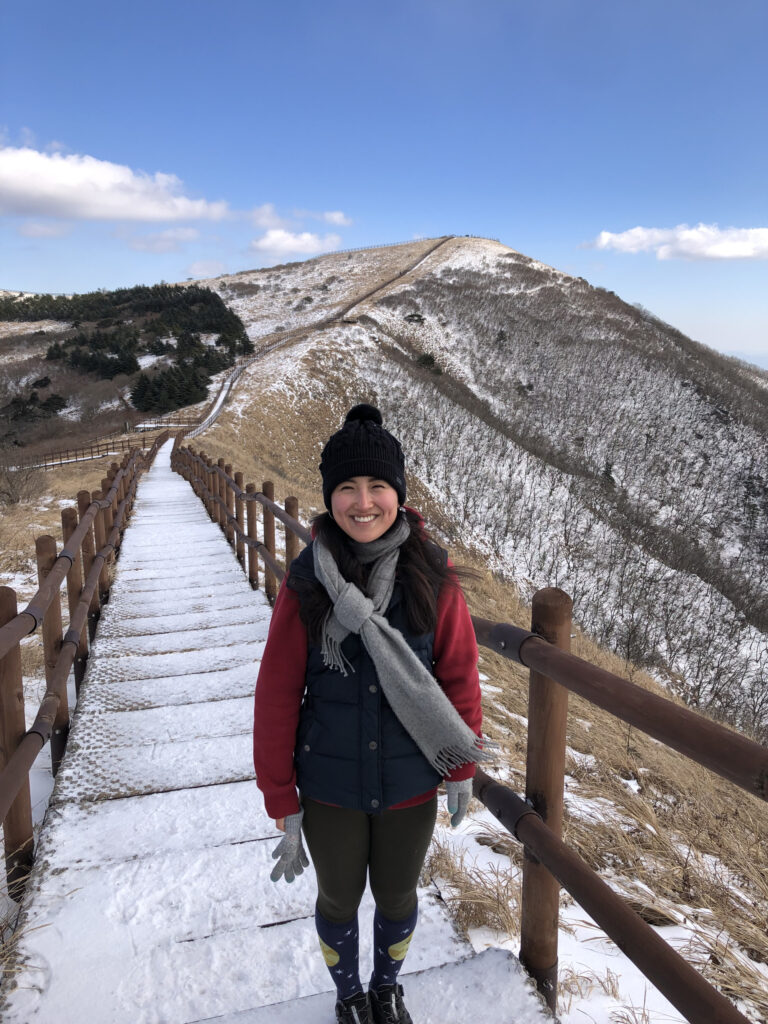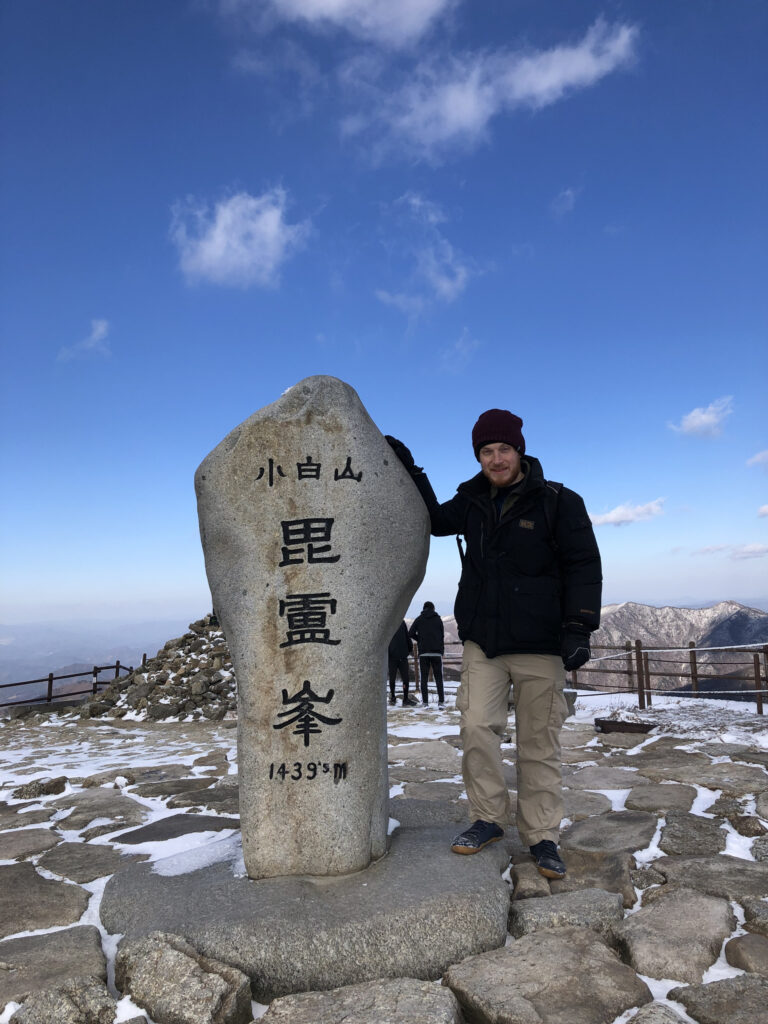 On the way down, we had to be very careful to avoid injury since the snow and some places frozen paths. And as we were getting closer to where we start hiking, we phoned the taxi driver. When we arrived there the taxi was waiting for us so we could very conveniently come back to our accommodation.
Conclusion
In my experience, Danyang is one of the best places in South Korea for those who love being in nature. The reason why is because of the beautiful mountains surrounding Danyang and peaceful walking trails alongside South Han-river. So I highly recommend you if you haven't been there yet.
The thing I found it is sad is that I couldn't find any information about Vegetarian / Vegan restaurants. We somehow managed to eat in some local pubs but if they have more vegan or veggie options then Danyang can be one of the most lovable places for nature lovers.
And hiking the same national park in different seasons was a very joyful experience for me. It was very interesting to see the different scenery in autumn last year and winter this year. And some places reminded me of the lovely memories with my family last time such as where we had a break for little snacks or where my father and I took a photo together(I took a photo again with the same tree!).
I hope my experience can help you to plan to hike Sobaeksan National Park or travel to Danyang in South Korea and build beautiful memories.